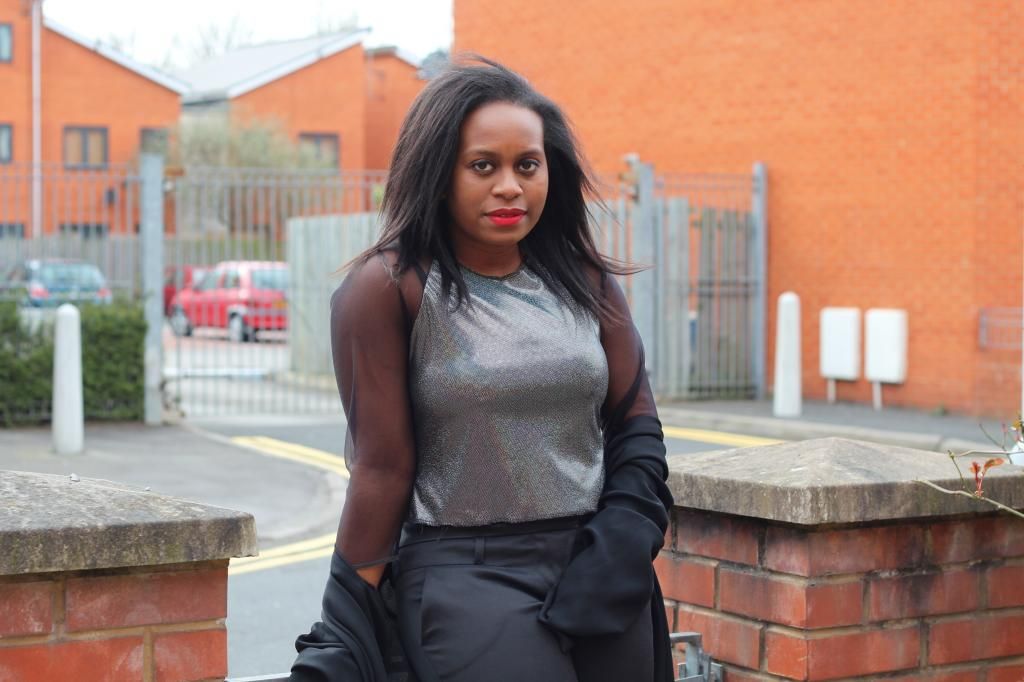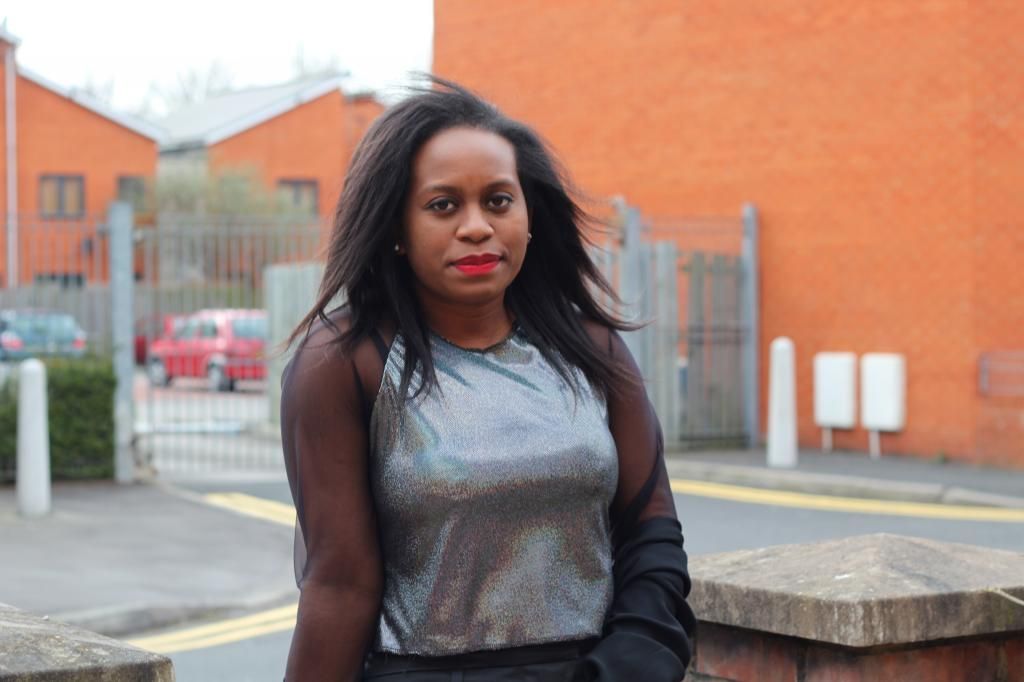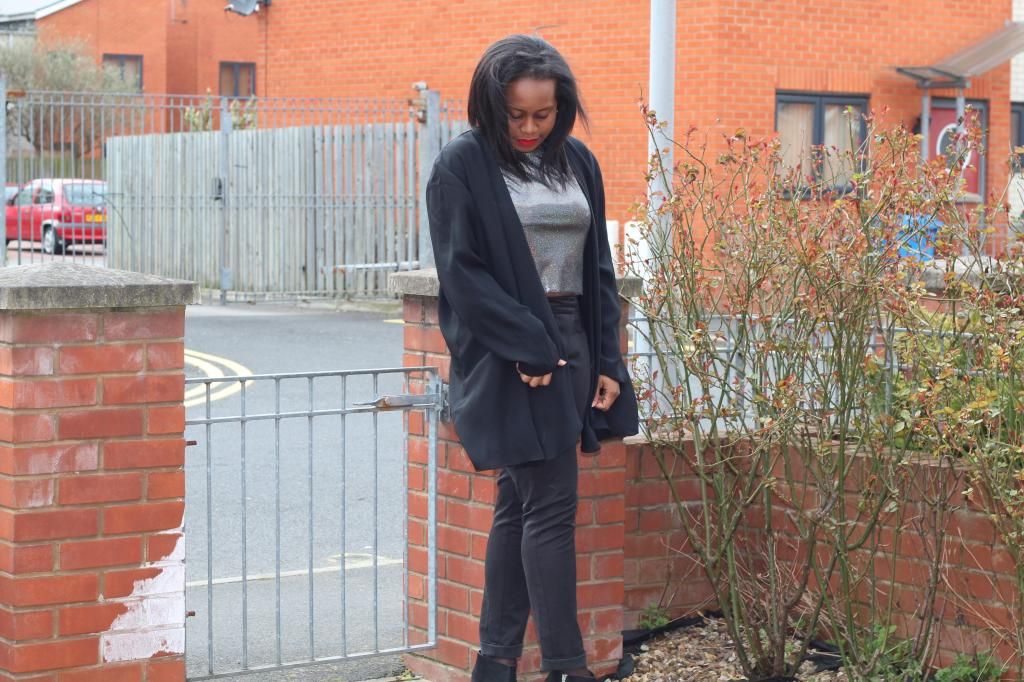 Crop/

Thriftette

; Trousers/Topshop; Black Shirt/Charity Shop; Shoes/H&M
Currently on a two week break from Law school although 'break' is a deceiving word considering I have four really long exams once the two weeks are up. This means getting my head down and studying like crazy. I still don't know why I do this to myself. At least it all ends on the day Manchester Fashion Week starts so that Fikki and I can properly enjoy that. Speaking of which, the tickets are out now so go on the
MCRFW
website if you would like to attend. We are also going to the #northmeetup planned by Em -
Em Talks
. Looking forward to meeting all the northern bloggers and if you are going let us know in the comment section.
I came across Thrifette while shopping around in Affleck's Palace back in January and fell in love. The brand sell new and vintage clothes and accessories, of which their holographic tops caught my attention. They will soon also be stocking
Waiste
and are having
an event
to launch this. So if you are in Manchester on the day, do pop down.
I was going to wear a
different version
for LFW but it was out of stock at the time. So I went back and got this crop instead and since then I've worn it like crazy. For this look, I decided to pair it with a pair of semi tailored trousers and a slouchy shirt over it for a day time look. I have also worn it out on nights out with denim cut offs.
As so can see, although its not snowing in Manchester (I do not do snow pictures, unless you want to see me in joggers), it is really windy so it was a struggle trying to take these. Ignore the strand of hair sticking up - If you can.
Also, currently obsessively listening to Justin Timberlake's new album - The 20/20 Experience. Its such an accomplished, grown up sound from JT. Especially love
Pusher Love Girl
and
Strawberry Bubbblegum
. Anyone else loving the album as much as I am? I can't wait to see him with Fikki and other friends at the Wireless festival in July.