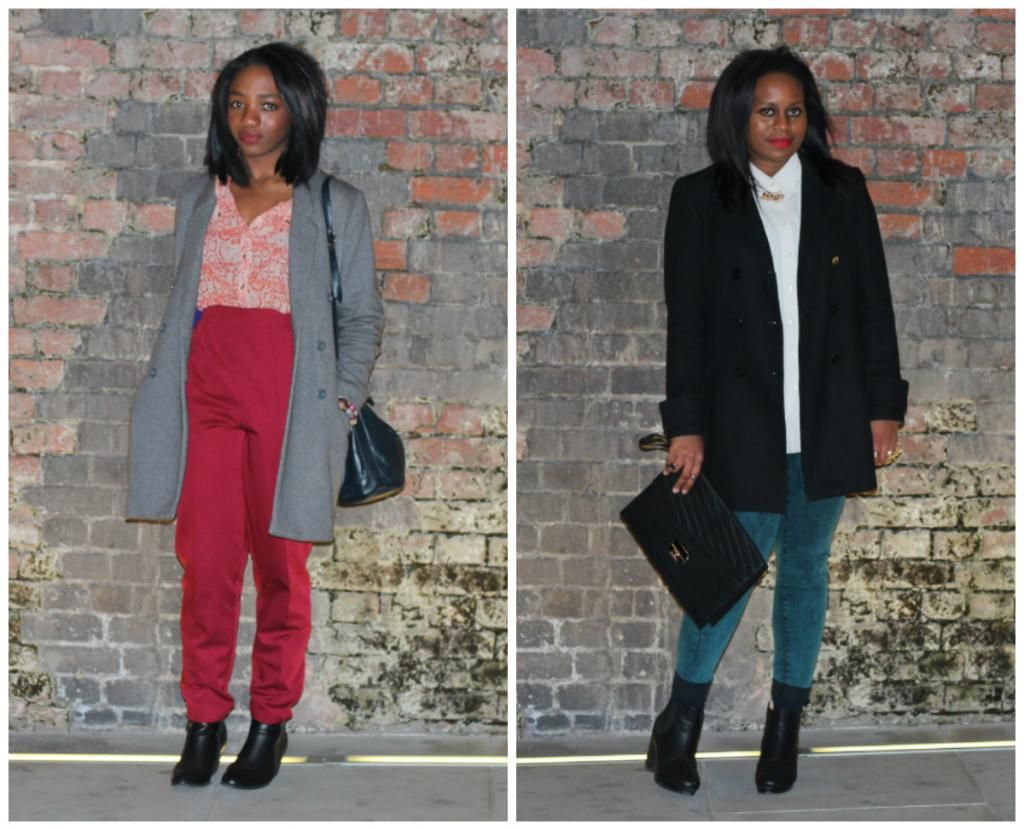 We've been meaning to put this post up for a while but misplaced the SD-card which had the pictures on it. After two weeks of being lost and the looming prospect of having to buy a new one, the card was found and the pictures recovered. This is what we wore to the MCRFW blogger event. Even though we live in the same city (5 minutes round the corner from each other) and see each other at least twice a week (except when one of us is ill), we get very few opportunities to blog together. This is probably because carrying a dslr around isn't always practical. This is why one of us needs to invest in a simple point and shoot for impromptu moments.
Lola - Jeans/New Look; Shirt/Charity Shop; Jacket/Zara; Clutch/Primark
(Lola) I really wish New Look still had these jeans in stock, I would have bought like 2 more pairs. They are the most comfortable, versatile pair I own and I rarely ever wear jeans. Does anyone know where I can get similar acid wash green jeans? Also, a nice honourable mention to my £3 clutch from Primark!
Fikki - Coat/H&M; Trousers/Thrifted; Shirt/Primark; Bag/Thrifted
(Fikki) This shirt is probably one of my favourite buys from primark ever. It was on sale last winter (i think) when the snake print trend was everywhere. I wore it with red trousers which Lola saw whilst thrifting. I got the next bus to town to buy them before they were gone. They are a little bit on the small size around the waist but its my encouragement to do more sit-ups before bed.