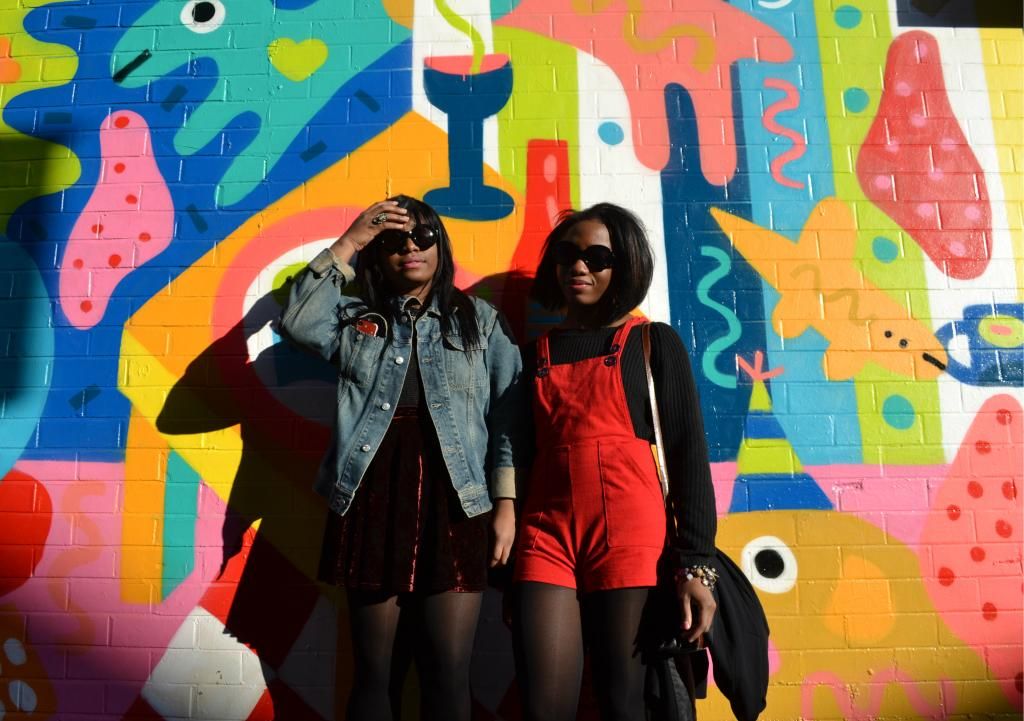 (Lola)
Last weekend, Sarah from
Fashion Dotty
invited Fikki and I out to Record Store Day in the Northern Quarter. It was a nice and welcomed break from being stuck indoors revising for an exam I had on Tuesday plus it was too much of a sunny day to stay indoors. Record Store Day is a celebration of independent record stores and a celebration of music. Having never been before, we were excited to see what was on offer. There was plenty of CDs and vinyl on sale at Picadilly Records while at the Common they had live music all day.
Unfortunately, Fikki and I were too busy enjoying the amazing weather and drinking cider with Sarah and her boyfriend whilst listening to the music outside Common that we didn't get to buy any CDs. It makes me feel really bad because I don't buy and 'collect' music the way I used to when I was 16/17. I would buy the CDs of all my favourite bands, including all compilations and special editions.One of my most prized record is a Michael Jackson vinyl for 'Wanna be Starting Something' I bought in a random charity shop. Although I don't have the same love affair as I did with music when I saw younger, as
this article in Fact
put it rightly, lets just call it Record Store Life - check out the man in the article's amazing collection..
Also, I love it when Fikki and I are able to take outfit pictures together. Reminds me why I love blogging with her. Thanks Sarah for taking the pictures and for finding that perfect background.
Lola - Skirt/Primark; Creepers/Underground; Jacket/Diesel; Sunglasses/Sarahs!
Fikki - Dungarees/American Apparel; Jumper/Primark; Sunglasses/Ebay