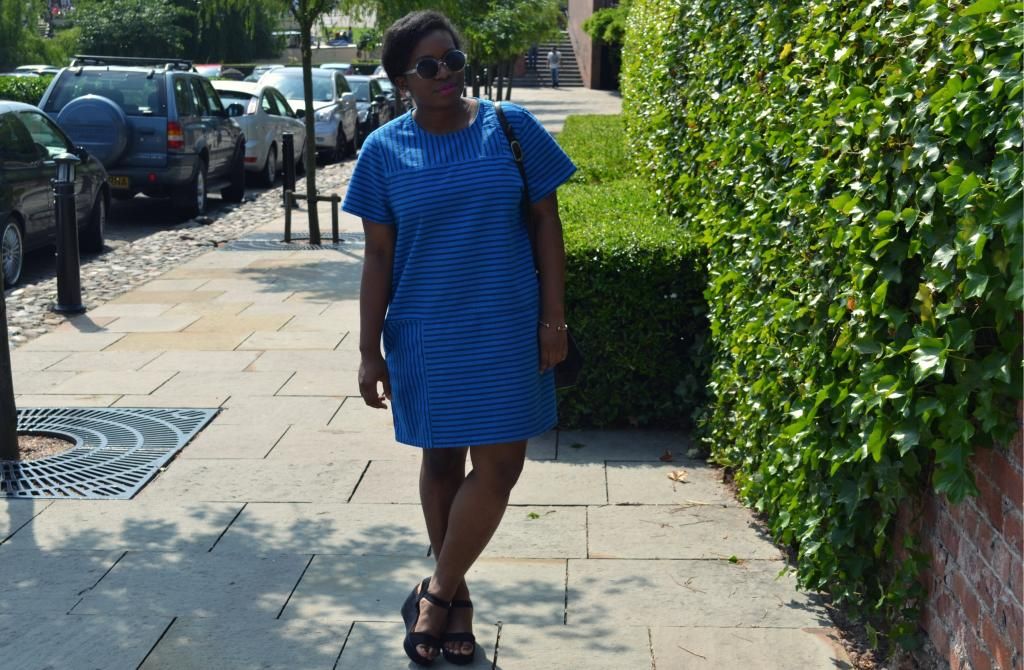 Dress/Topshop; Shoes & Sunglasses/Primark
The sun is out and hope everyone is enjoying the beautiful weekend. Wore this out for an impromptu lunch with friends in the Castlefield area. When I saw this dress in the Topshop sale, I did not have time to try it on so I left it. But when I was out, I saw two different girls wearing it and I just had to go back and get it. It was only £10 which made me very happy indeed. Love the mix of lines and it's best worn very simply on it's own. For the evening, I would wear it with a gold chain to dress it up more.
Buy anything nice in the sales?