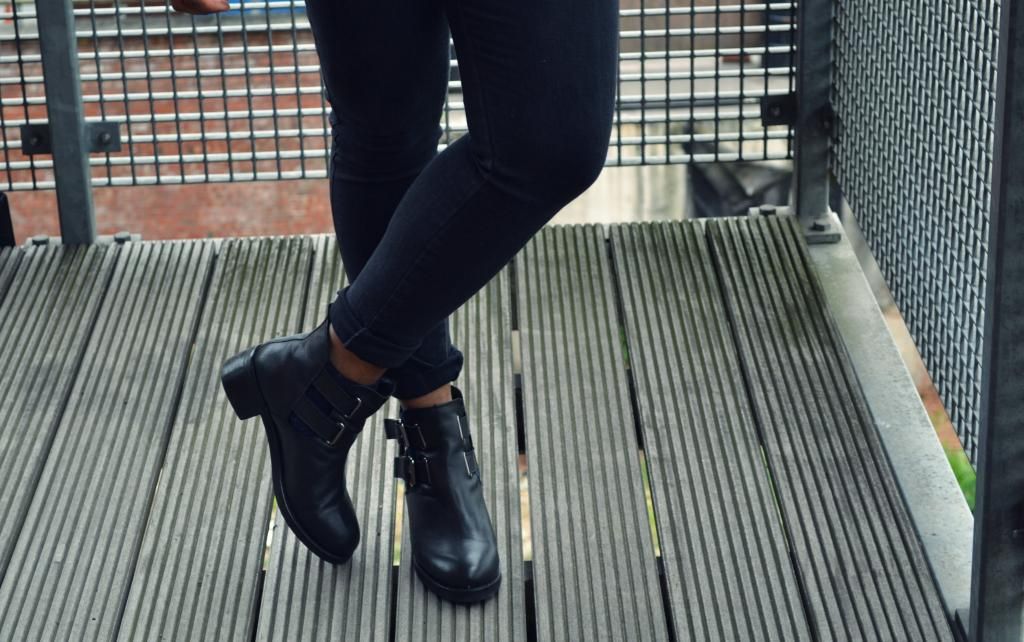 Jacket/Diesel; Jeans & Top/Primark; Boots/Topshop via Next 2 Nowt
I feel like I am dressed like its autumn, Manchester definitely did not get the summer memo this week. Luckily, there's a bit of sun over the weekend so I have decided to have a barbeque on the balcony and enjoy what I can get.
Recently, got those shoes from
Next 2 Nowt
- a website I have seen lots of bloggers use. They sell high street brand clothes and shoes for a significant discount. I really wanted cut out boots but I did not want to pay over £40 for them which I knew I would not get for great quality. These shoes were £75 in Topshop but I got them for £30. What a bargain.