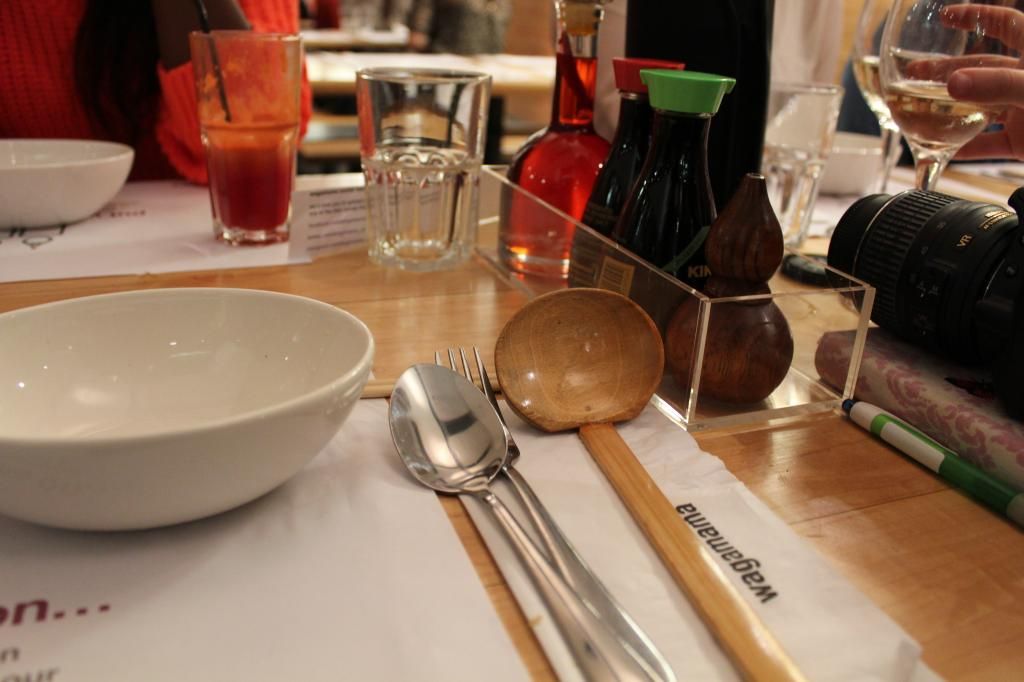 A few weeks ago, Fikki and I were invited to taste the new Autunm Winter menu for
Wagamama
in the
Printworks
in
Manchester
. As we have recently found our love for restaurant sampling and reviewing, we decided we would definitely attend. Also invited were other lifestyle and food bloggers to sample what they have in store for customers soon. We were greeted with wine and took our seats to begin our sampling journey.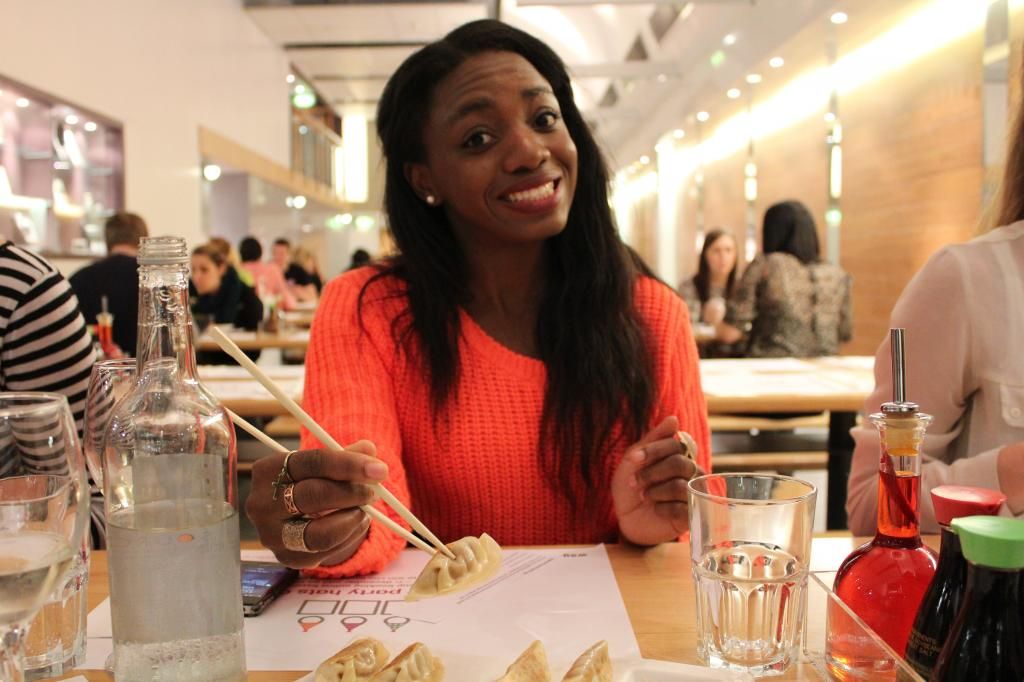 For the first dish, we had the Gyoza, of which they had introduced a new filling. since a friend of mine from Singapore introduced me to Gyozas last year, I love the little dumpling especially when steamed. These steamed Gyozas were filled with slow cooked pulled pork with black vinegar and ginger sauce on the side. A great little starter!
The next thing on the menu we tried was a juice. I was never tried the juices at Wagamama so it was one I was looking forward to. This had beetroot, carrot and orange in it. We found it to be a very acquired taste because rather than being tangy because of the orange, it was quite earthy because of the carrot. It tasted very natural and fresh. We will definitely be trying this again. It makes you feel oh so healthy for drinking it!
We then moved on to the main courses:
First up, the vegetarian option of Ramen noodles with variety of seasonal mushrooms and tofu called
If you love mushrooms then definitely try this out. I'm not a fan of mushrooms in the same way Fikki is so I was not really looking forward to trying this but nevertheless I digged in. For any mushroom lovers this seems like heaven in a bowl.
For meat lovers, the grilled Duck Ramen had the a similar noodle brooth but with a very generous amount of crsipy duck heaped on top.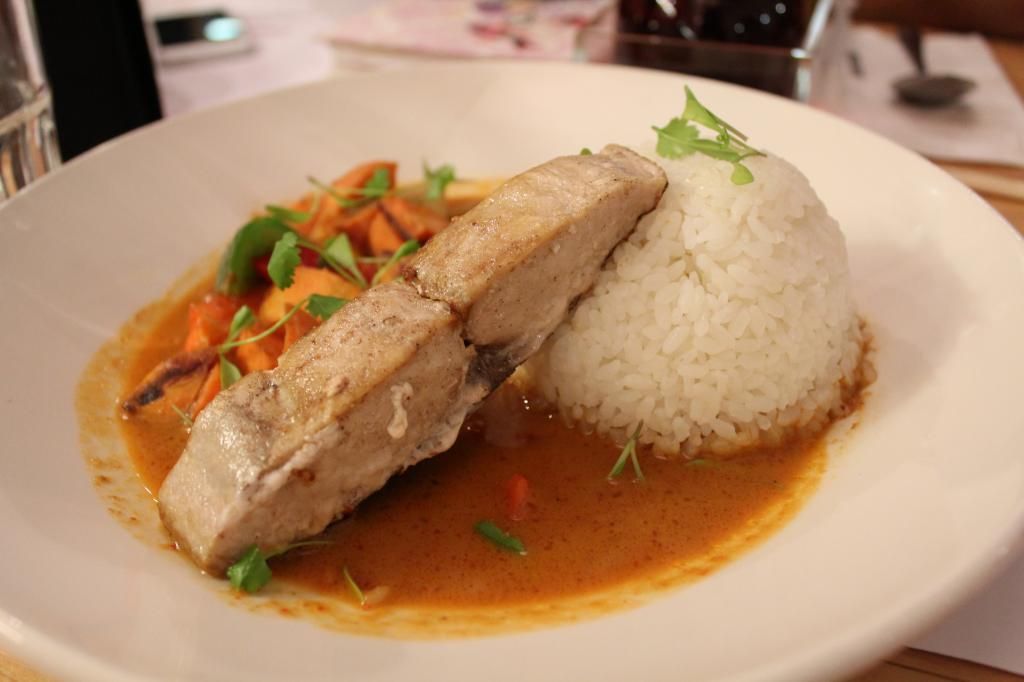 The fish option that has been added to the menu is the Mahi Mahi curry - Fikki and I tried the Mahi Mahi fish in Mexico on holiday last year and hated the way it was cooked so we were dreading what we would get this time. Although not quite to our taste, the fish was succulent, cooked to perfection and the curry sauce it came with was quite rich and tasty.
The best dish of the night came when we were all stuffed but this was so good we just had to stuff our faces even more. The Kare Lomen was a favourite on their menu but at some point it was taken off and now its back. This was definitely a winter warmer for their menu - the coconut, hot chillis, lemon grass soup all mixed with bean sprouts and noodles. We had the chance to try the chicken and prawn version. The prawn version was just better than the chicken for the flavour combination.
Apparently, I'm a ramen chilli phoawr!
The new menu was launched on the 22 October across all Wagamama resturants in the UK so go try out their new dishes for lunch or dinner. We definitely will be back to have some more of the Kare Lomen.