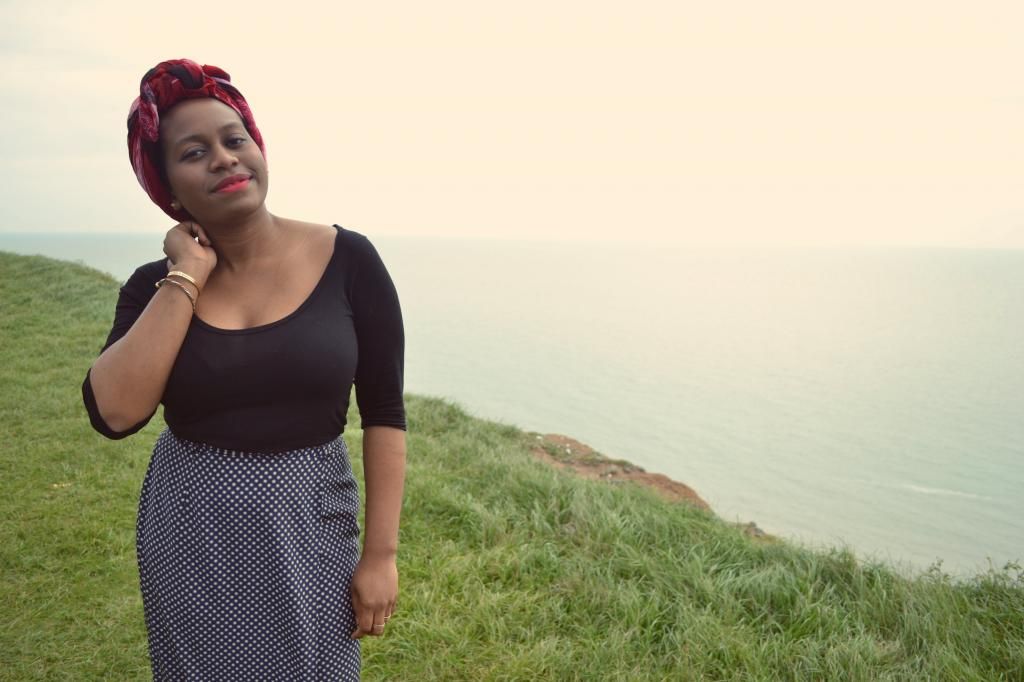 Skirt/Charity Shop; Top & Shoes/Topshop; Scarf/Local Market
One of the best things about being on holiday is having the chance to take some beautiful pictures in gorgeous locations. Whilst I was with Laura, we did quite a lot of sightseeing. On the way into Eastbourne, we stopped off at the cliff to have a look and take in the sights. It was quite scary to be standing so close to the edge and seeing other people standing even closer but very beautiful indeed.
For the bad hair days and the days where I really can't be bothered to have my hair down, scarfs have become the staple. A friend of mine from work recently took me to Longsight Market in Manchester where they have so scarfs in so many different prints, shapes and sizes. The best thing is they are all three for £5.