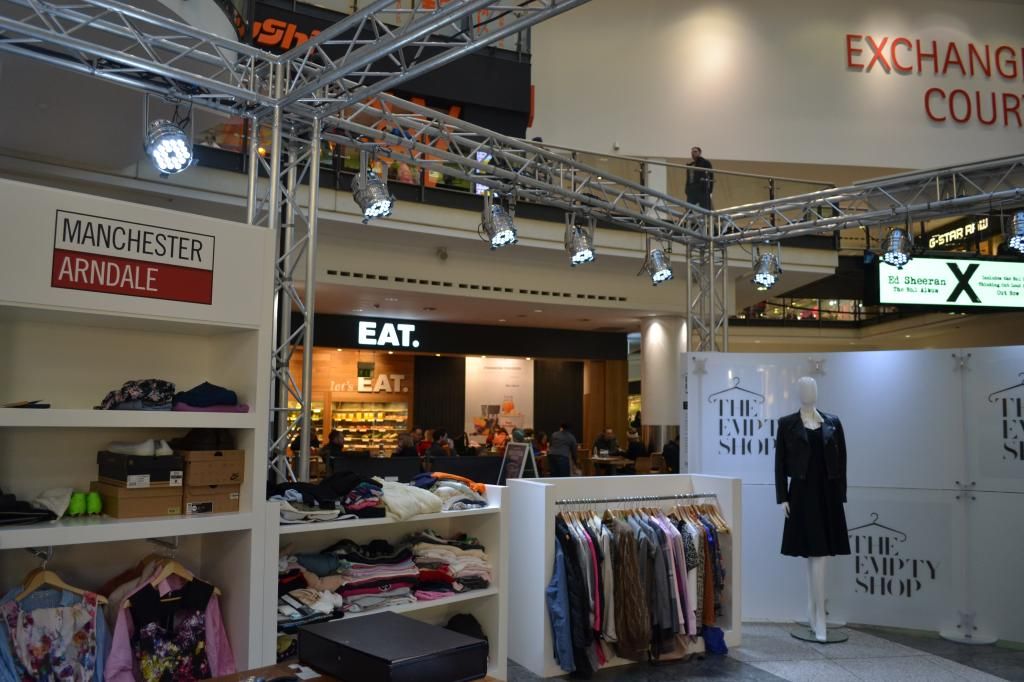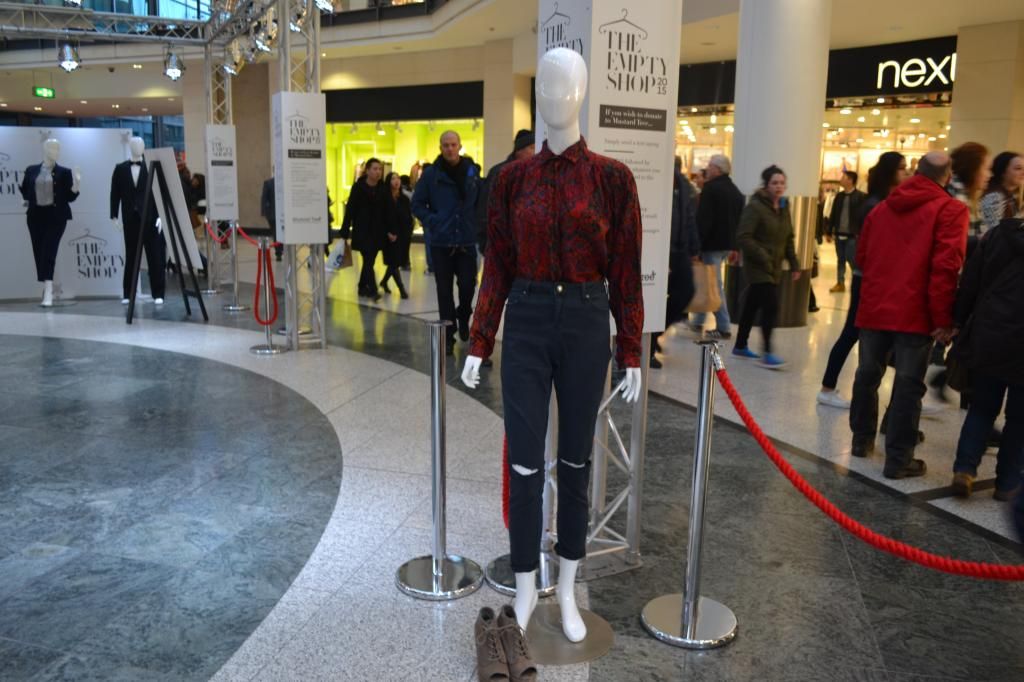 From the 23 January to 2 February, the Empty Shop has been set up in the Exchange Court in Manchester Arndale. The concept is simple: members of the public go to the Empty Shop and donate clothes. The donations have been transformed on the mannequins everyday by stylists and bloggers. These clothes will then be sold in Mustard Tree charity shops. The project, which was first launched last year has been set up to create a greater awareness of homelessness in the Manchester area.
I had the opportunity to style up some of the donations today and also took in some clothes Fikki and I had been meaning to donate to charity for some time now. Styling the clothes was quite the challenge because its something I have never done before but it was fun picking out clothes (including some of the stuff I had just donated) and wrangling with the mannequin.
There is one more day to make a donation if you are in the Arndale. Also, Mustard Tree and the Empty Shop are hosting a sale of the higher end clothing donations on 15 February from 12 - 6pm so if you want a great bargain head down to Ziferblat, First Floor, 23 Edge Street, NQ.

Follow us on Twitter Follow us on Instagram