So to recap, the challenge was:
£250
2 Accessories
Styled 5 different ways
The Mulberry store cwas obviously top of my list of shops to visit and it didn't disappoint. I am so glad that I bought these tan knee high boots - described as "boots for life" by the lovely shop assistant. The leather is so smooth and soft. I can't wait to wear them this spring. I wanted the Ralph Lauren bag a few months ago but decided against it last minute. So this time round, I wasn't leaving it behind.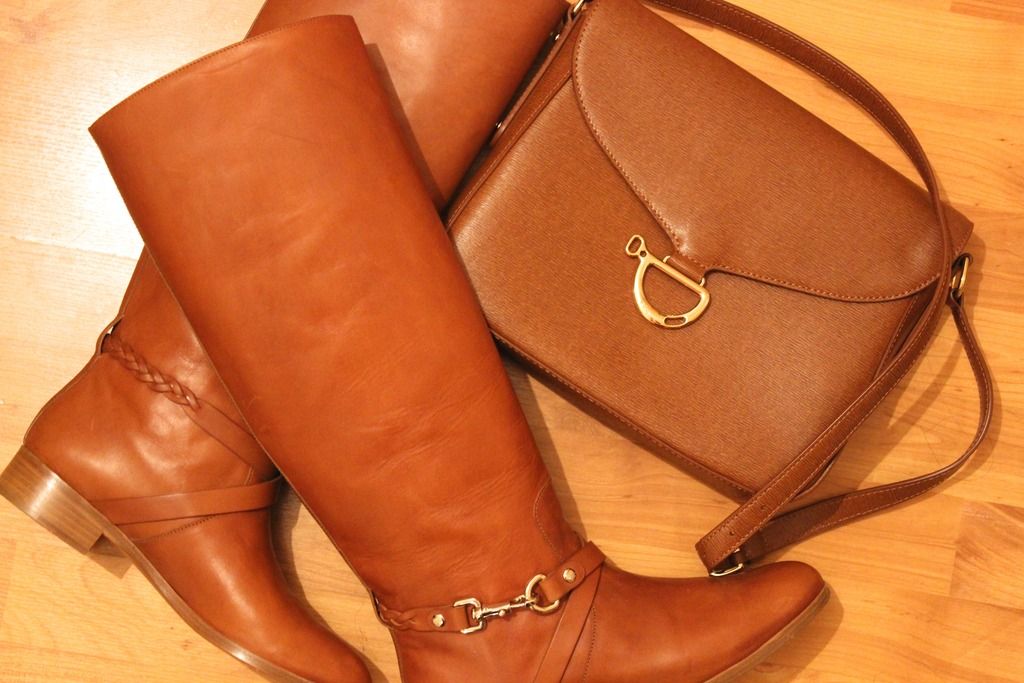 Dorset Leather Riding Boots / Mulberry* - £125 (RRP £695)
Newbury Shoulder Bag / Ralph Lauren* - £119 (RRP £230)
So here are the looks I put together with the accessories I picked up during our shopping day at McArthurGlen Cheshire Oaks Designer Outlet.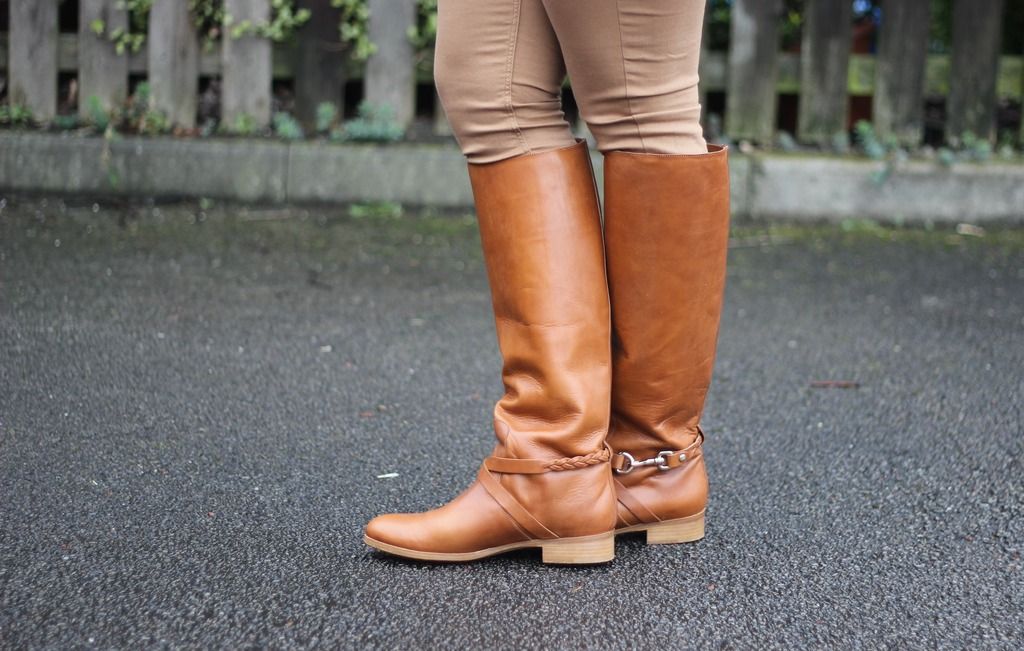 Look 1 - Saddle Up!
Trousers/H&M; Shirt/Zara; Jacket/Random shop in Czech Republic
This would be perfect for a weekend day exploring Manchester's surrounding countryside. The bag and boots are the perfect combination for an equestrian look. The jacket is an Oldie but Goldie! I bought it in Prague whilst my sister was still at University in the Czech republic almost 5 years ago. Surprised it still fits.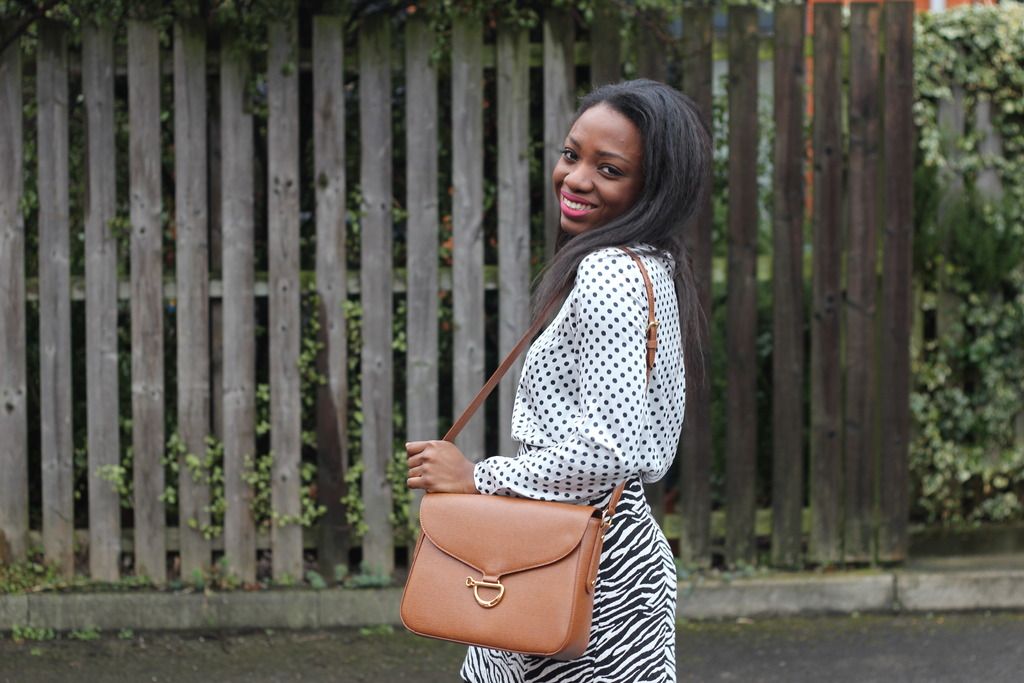 Look 2 - Black and White
Top & Skirt/Zara
A mismatch of prints in the same colour palette is always a winner.
By keeping things a bit more simple with black and white, the brown hue of the bag really stands out.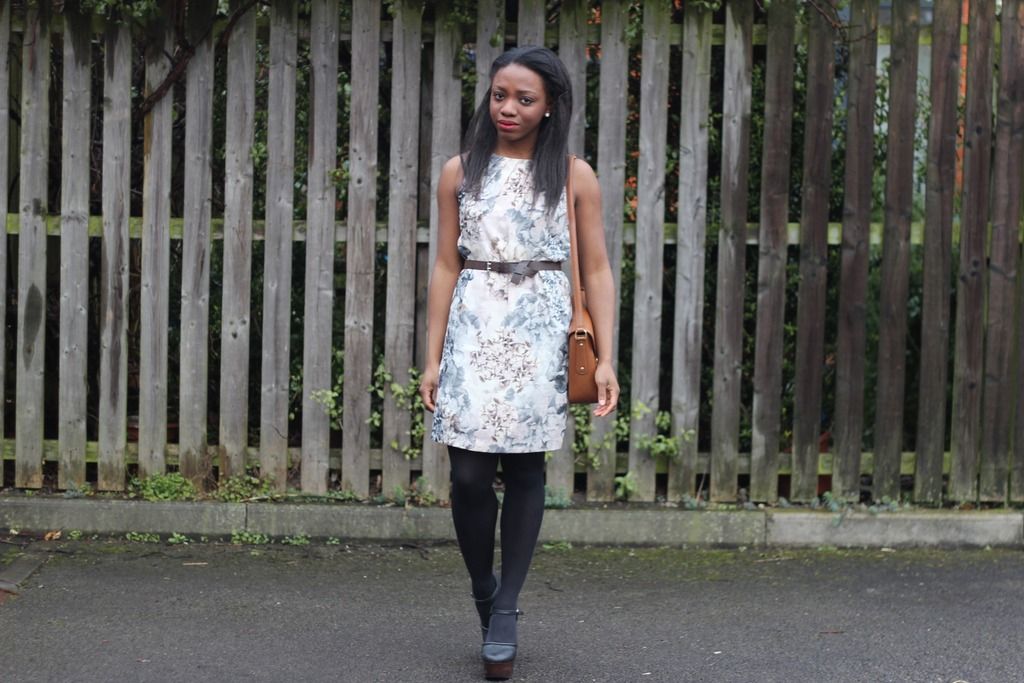 Look 3 - (Subtle) Flower Power
Dress/H&M; Belt/Zara; Shoes/Office
Floral prints are synonymous with spring/summer. Worn with a pair of tights for this look as spring is still choosing to avoid the UK. Minus the heels, this look is one of my work staples. It's subtle enough for a clinical environment without compromising on style.
Look 4 - Bringing Sexy Back
Top/Primark; Skirt/Zara; Shoes/Office
Just tuck the strap in and you have an oversized clutch - perfect for heading out for a cocktail or ten!
This Primark turtle neck along with its grey and white counterparts have been worn to death by me over the last few months. I think I may just about be able to get away with wearing them in the first month or so of spring.
Ps: I think those squats are definitely beginning to pay off. ;-)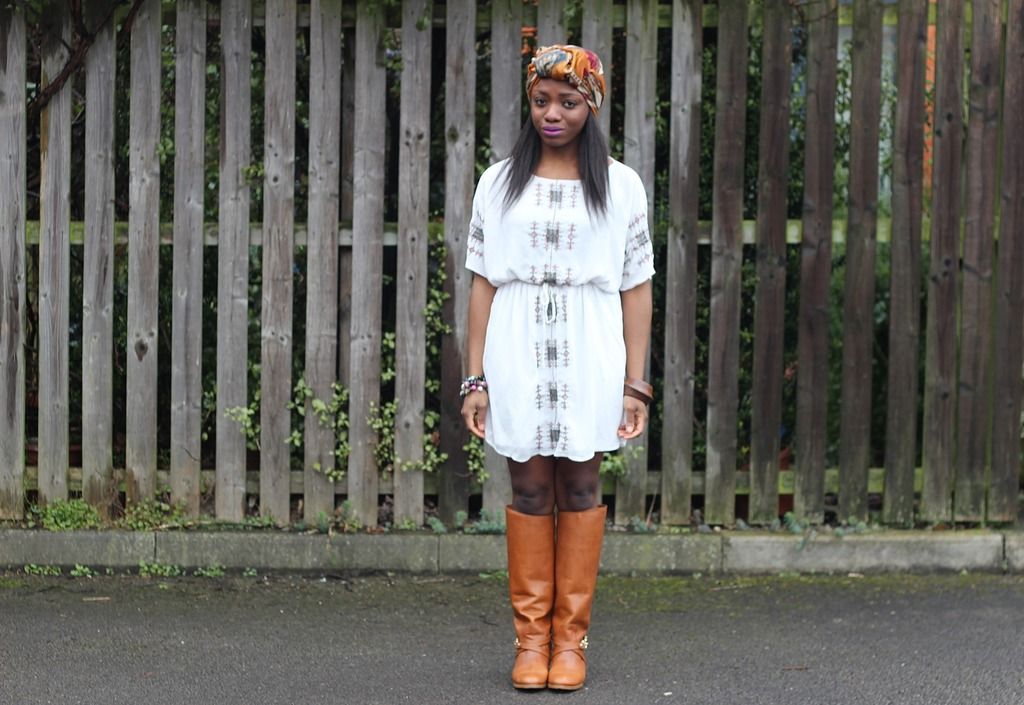 Look 5 - Tribal Baby
Dress/Zara; Turban/Accessorize
Festival, Boho, Tribal, Ethnic...Whatever term you want to call it, this look has been a spring summer classic for years and as long as there are festivals to go to, it's not going anywhere.
What do you think of the accessories I chose and what's your favourite look?

Follow us on Twitter Follow us on Instagram