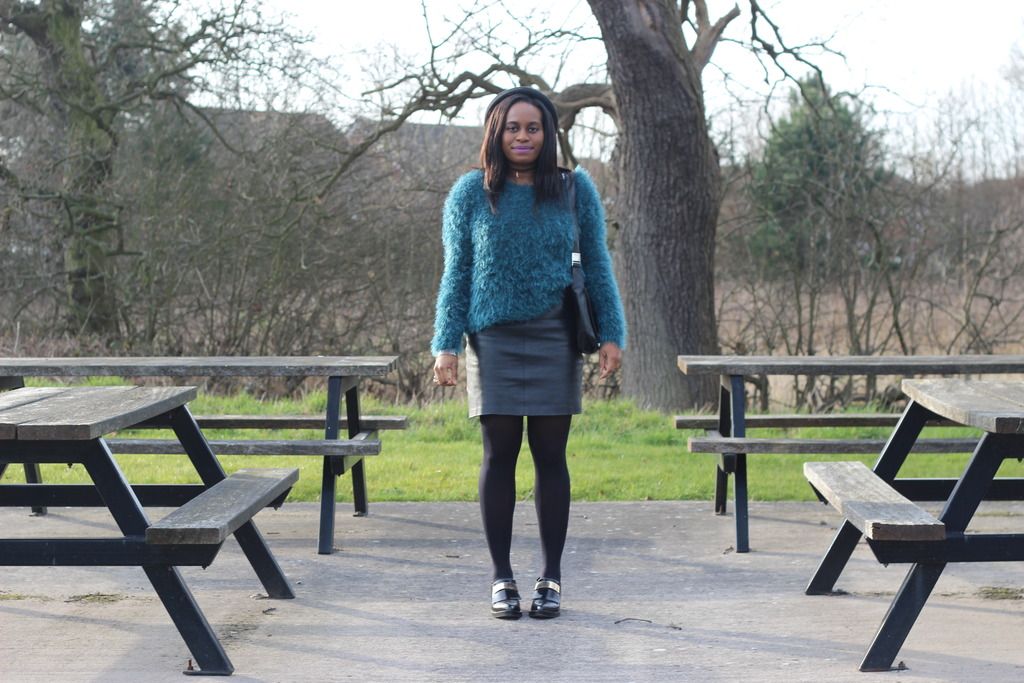 The fluffy jumper is back on the blog again! It's just so cosy. Worn with my £3 leather skirt and some new shoes. Those Zara shoes were a recent purchase in the most recent Zara sale. This nod to the brogues in one of Marni's collection is probably the most painful shoes I have ever had to break in, in my wardrobe, and they are flat! I seem to have always had this problem with Zara shoes. They are always so pretty but very painful and then I end up not wearing them. I have only worn this maybe two or three times now but they are slowly getting there. Breaking shoes in are the worst!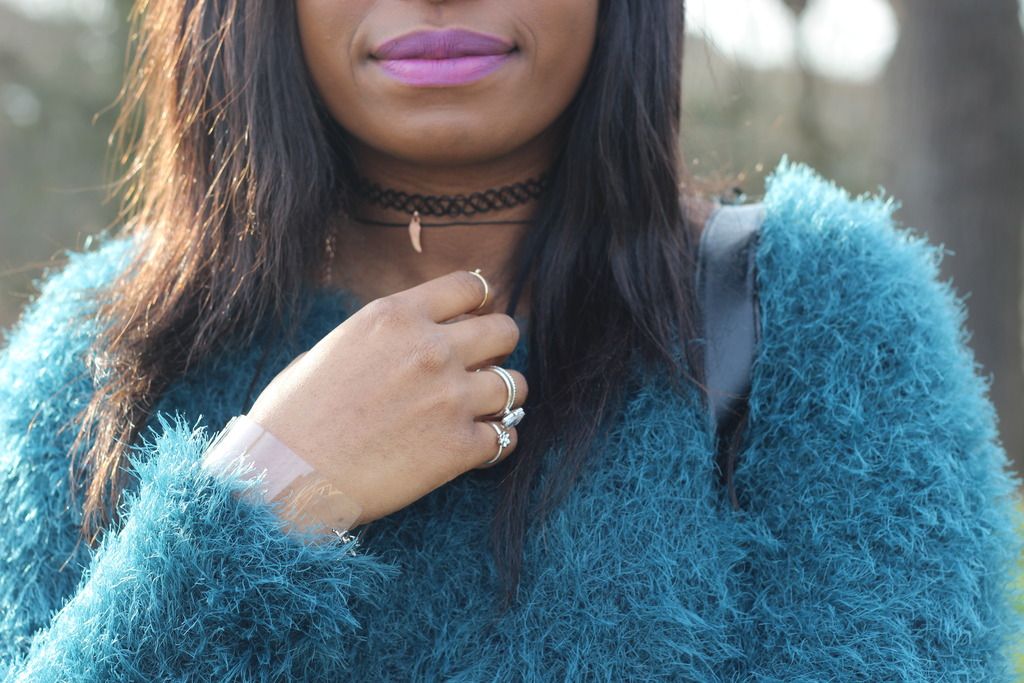 Jumper & Hat/H&M; Leather Skirt/Charity Shop; Shoes/Zara; Bag/Miu Miu; Rings & Chokers/Primark

The weather is getting nicer and I'm already dreaming about the festivals I have lined up this year. I was very lucky to get tickets to Glastonbury this year and after years of getting so jealous watching it on TV, I can't wait to be there. The funk originators, George Clinton, Parliament, Funkadelic and the Family Stone will be there. This has been on my bucket list ever since the day I heard 'Not Just Knee Deep'. It's going to be amazing. Anyone into 70's funk?

Follow us on Twitter Follow us on Instagram