Following on from our previous post, as you know, Fikki and I were with asked by McarthurGlen to shop for two accessories under £250. The challenge was to style these items into 5 different looks for the SS15. to highlight how versatile items can be and how they can transform a look.
Patent Loafers/Mulberry* - £90 (RRP £675)
Shopper Tote/Michael Kors* - £160 (RRP £200 +)
I know I can be quite a fussy shopper. It takes me quite a while to find what I want, especially when it comes to shoes. I love Kurt Geiger and I really did have my heart set on getting a nice pair of heels from there. I walked up and down the entire outlet with Fikki in tow and could not find anything that fit my style. However, at the last minute, I ended up getting these beautiful Mulberry heels for
£90
, it's RRP being about £675. Such a huge bargain and the exact cost of some high street heels. They are definitely my exact type of heel - block, mega platform, give it to me. A perfect addition to my wardrobe this season.
My second item was a Michael Kors shopper which was purchased for £159. Everyone loves a good quality shopper, it makes a great staple for the wardrobe and can be easily be styled with just about anything. I went for a black shopper for just that reason.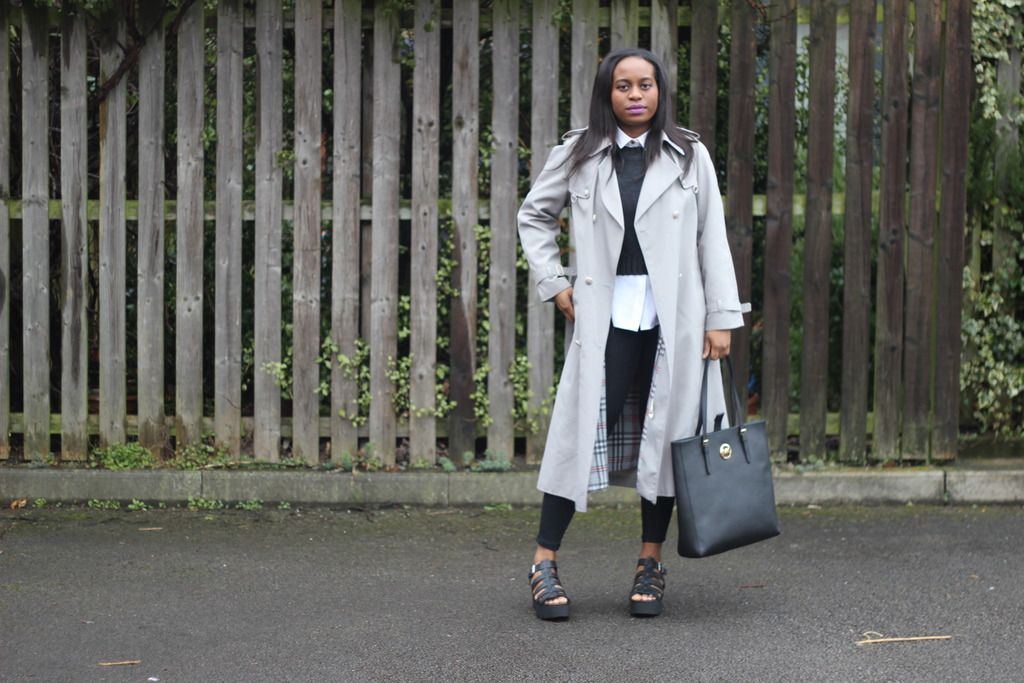 Look 1


Trench & Shirt/Charity Shop; Jeans/Topshop; Jumper/H&M; Sandals/Primark
This look is my transition into Spring/Summer. It's coming up to the time when I can throw off the heavy winter coats and slip on something cooler. I purchased this coat from a sale for a measly £5. I wore this for my flight and first day in Amsterdam last week!
Look 2


Leather Jacket/Topshop; Dress/H&M

What you cannot actually see is that the H&M dress I am wearing is a full sequined dress. It did not show as I quite expected after the pictures were taken. Anyway, as we transition into better weather, I can kick off the tights and cover up with a leather jacket. Great for a night on the town with my friends.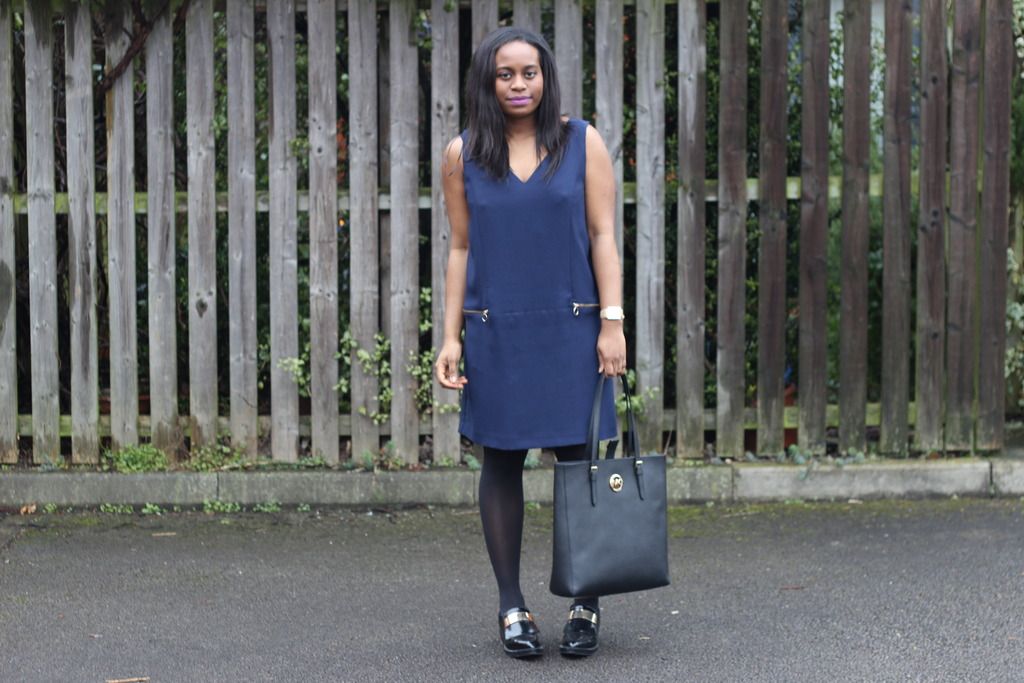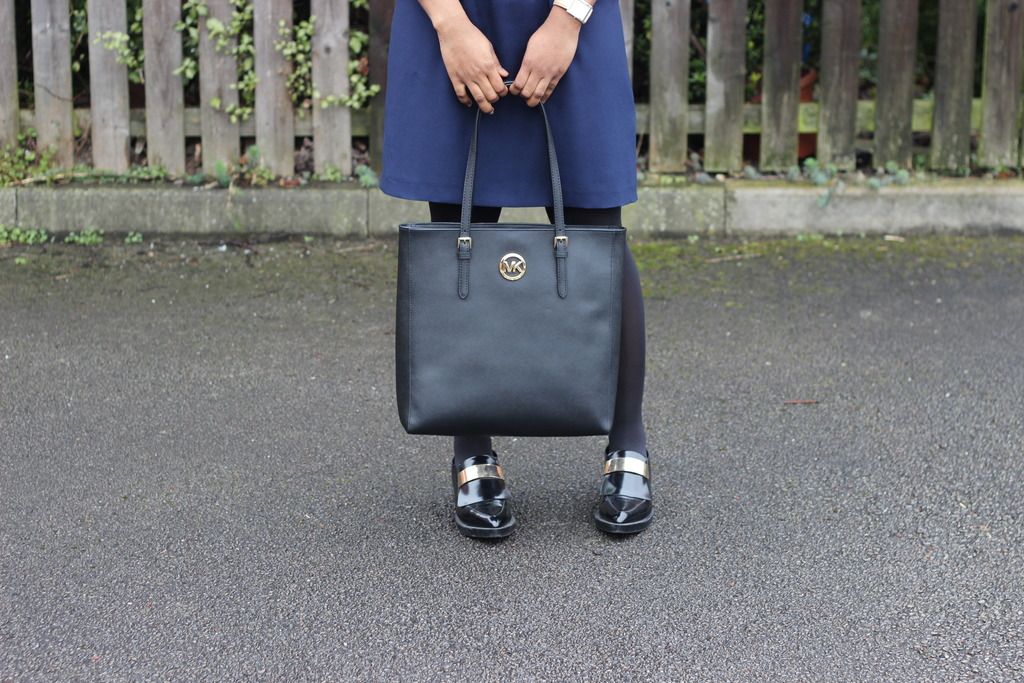 Look 3


Dress and Shoes/Zara; Watch/Folli Follie
Summer time working in the office is a huge challenge for me. Whereas during the winter, I can layer up as much as I want, In the summer time it can be a bit of a struggle trying to stay smart without being so hot and uncomfortable. However, as I do not meet with clients on a daily basis, I believe I can be a little bit more relaxed with what I choose to wear to work everyday.
Look 4


White Top/Topshop; PVC Skirt/Small Boutique

This skirt makes me very happy indeed in all its PVC glory. Despite the PVC, this look has a light and airy feel to it. Pastels always work for Spring/Summer and its perfect for a date!
Look 5


Trousers/Charity Shop (M&S - St Michaels); Top/Motel; Necklace/Folli Follie; Clutch/H&M

I love these trousers so much. Purchased from a charity shop in Eastbourne, they lived in my wardrobe for quite a while and then I decided to pull them out and wear them a little bit too much now. This was paired with a sheer crop, letting the 70's out subtly and SS15 personified.

I had plenty of fun putting these looks together, with my favourite look being number 5. What's your favourite look?

Follow us on Twitter Follow us on Instagram