As a Brit, I am a sucker for afternoon tea! Savoury bites, sweet treats and tea to warm you up from the inside out, whats not to love. So when I was invited to afternoon tea with a middle eastern twist...I was intrigued.
Backchich hosted a Lebanese afternoon tea at their Manchester restaurant on Chester street giving us a taste of Lebanon, without having to fly thousands of mile across the world.
Absolutely in love with the restaurant's laid back and eclectic decor. The tiles adorning the walls and floor transport you to the streets of Beirut!
No afternoon tea is complete without a splash of tea. This zaatar and cardamon infused tea was the perfect start to the meal and warmed me up from the inside.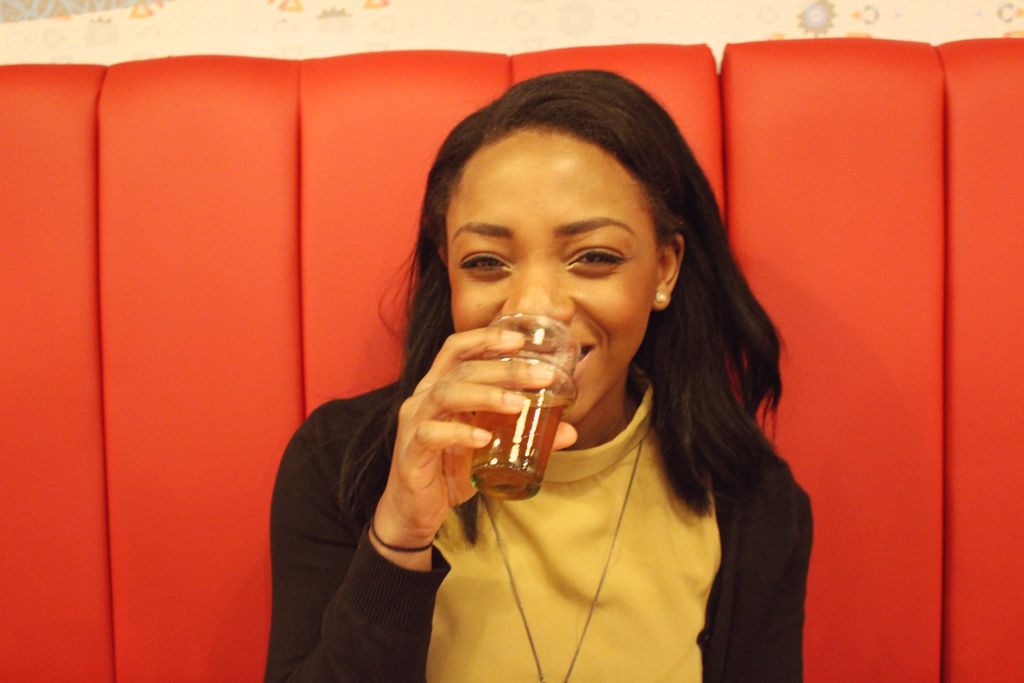 As you can see I loved it!
Cucumber and salmon sandwiches were replaced with shawarmas and spinach fatayers; and coma-induing baklava took the place place of scones. I have a bit of a sweet tooth (to the dissppointment of my dentist) so naturally ate too much baklava!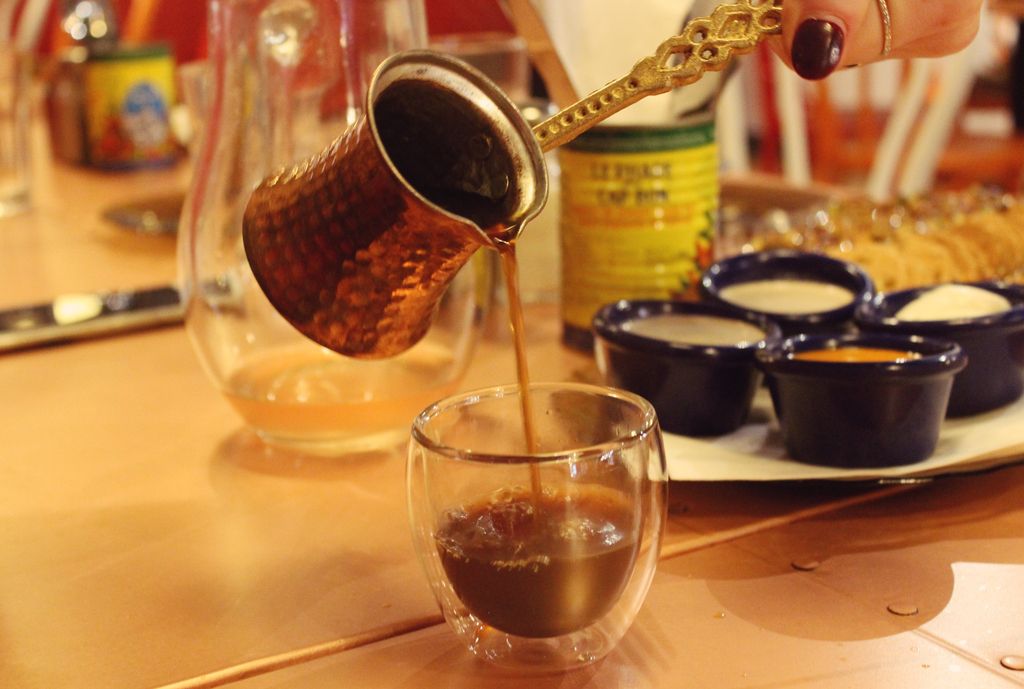 We rounded things off with the strongest coffee I had ever had. The boy loved it but it was far too strong for me. I could imagine it would be the perfect pick me up midway through a night shift in the hospital.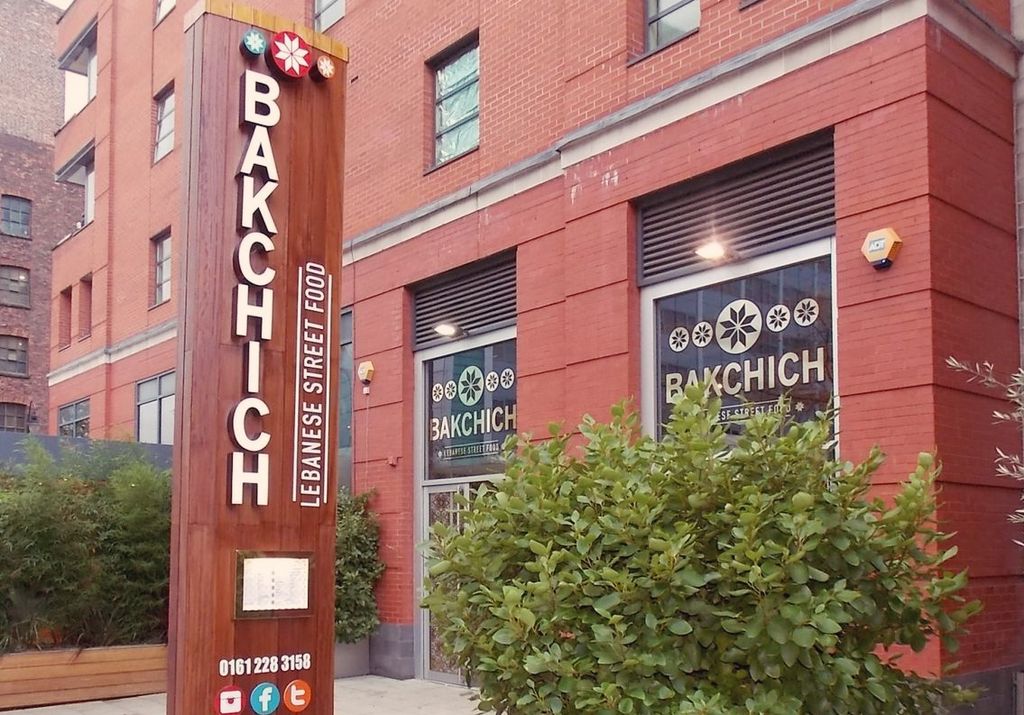 After the success of their Liverpool restaurant - originally starting out as a stall in the city's christmas markets - Bakchich opened their second restaurant in September 2015 in Manchester. The food is exciting and delicious and the decor down to earth yet trendy. I think this is why this place has and will do well in Manchester, a city that has seen an explosion in the number of restaurants in recent years.
I'll leave you with this last note: why did the baba ganoush grow up big and strong? it had good auber-genes