As summer has drawn to end here in the UK, we reminisce about our time in Ibiza. On the day we chose to explore the old town on the White Isle, we both opted for the age old summer favourite - the denim shorts and white shirt combo. But obviously with our own twist on this classic summer outfit. Lola teamed her denim shorts with a crochet tasseled crop top whilst I went for the on trend Bardot crop top. We had a great deal of fun shooting this in Ibiza as we rarely do shoots together now that we live in separate cities.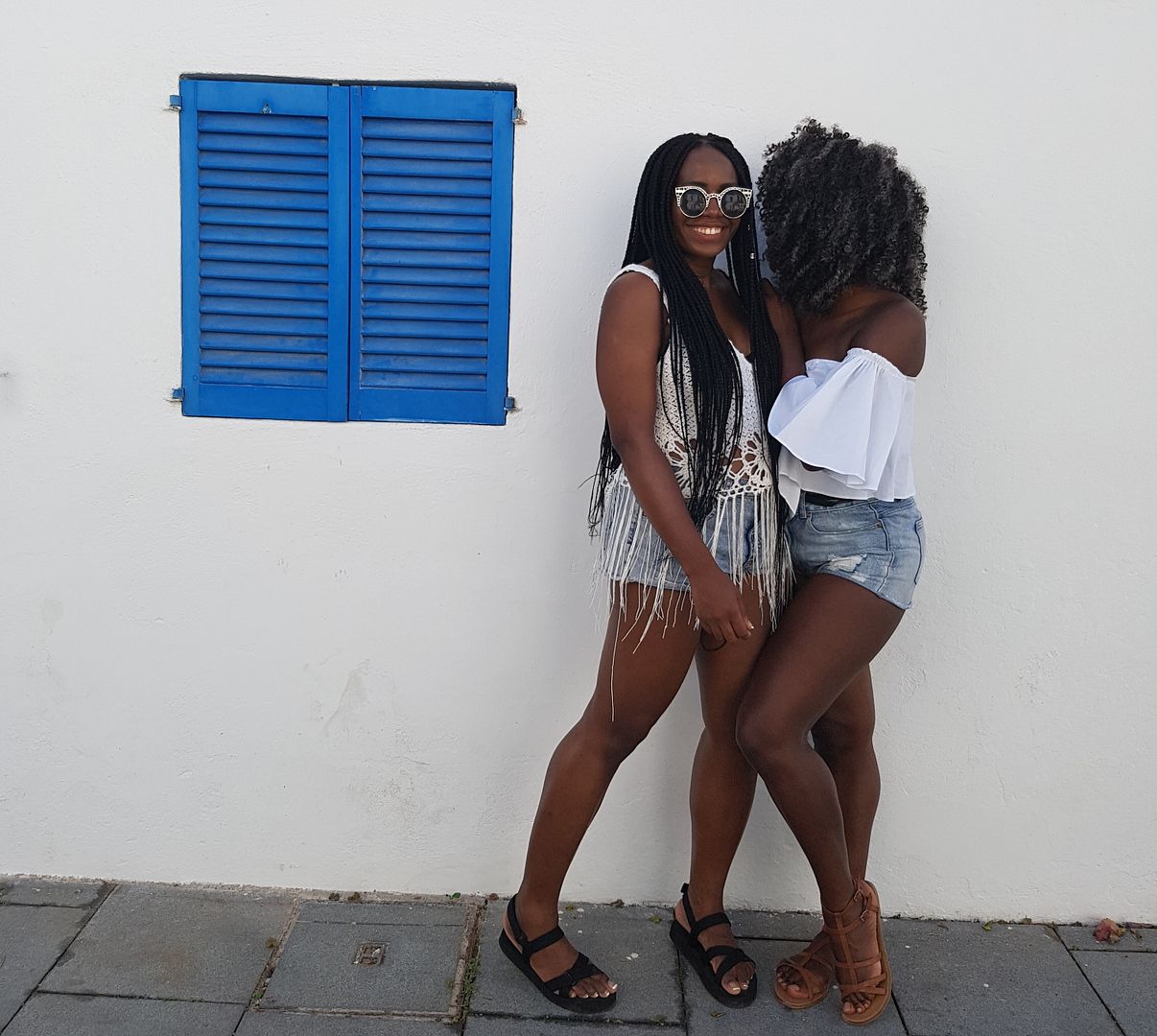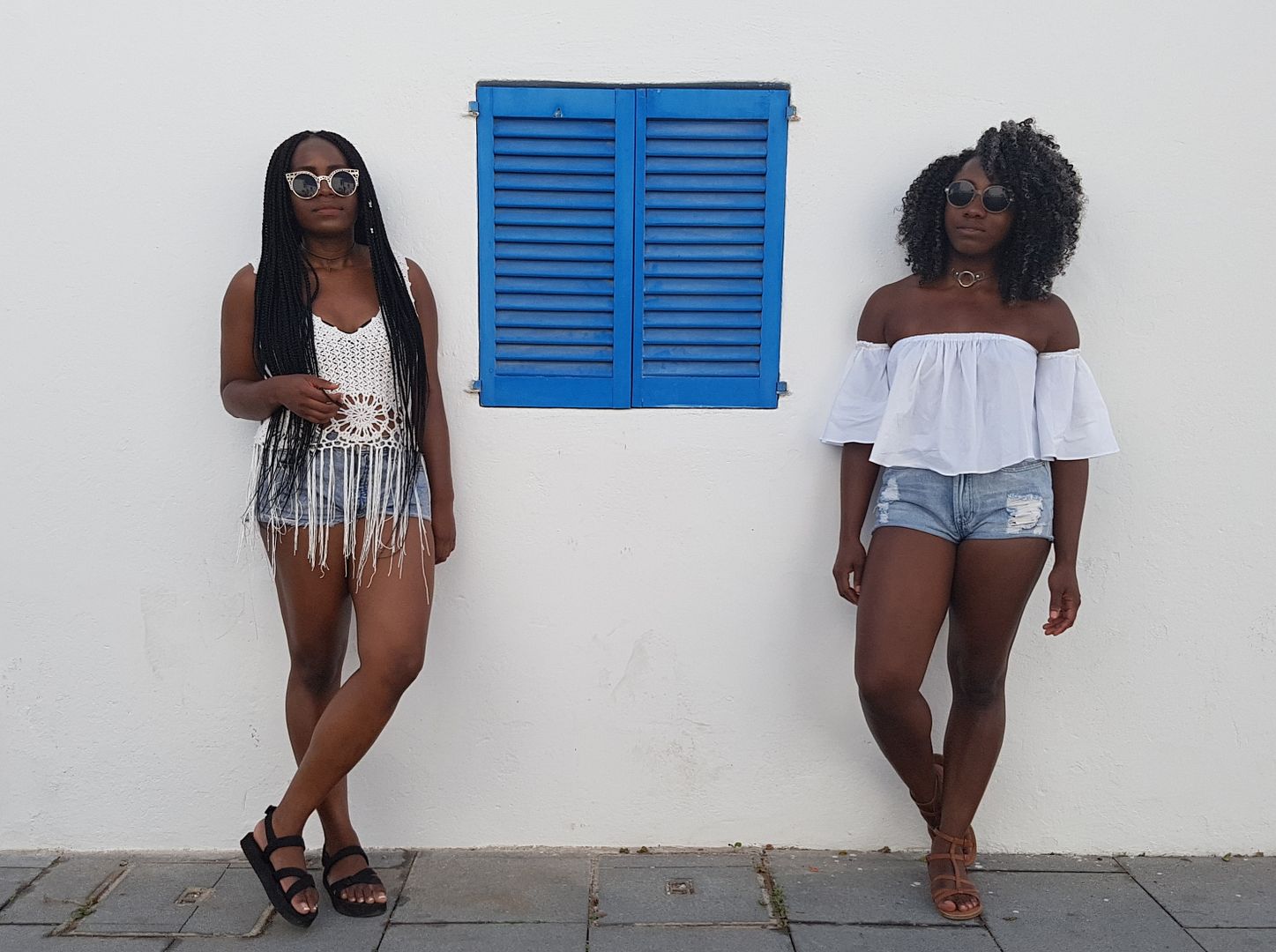 The walled enclosure of Ibiza Town is such a sharp contrast to the party crazy environment of San Antonio. Think minimal designed houses with white walls and wooden doors, cobbled and windy walkways and large terraces. Quite akin to Santorini. Obviously, its not the real deal but it did the job for this holiday.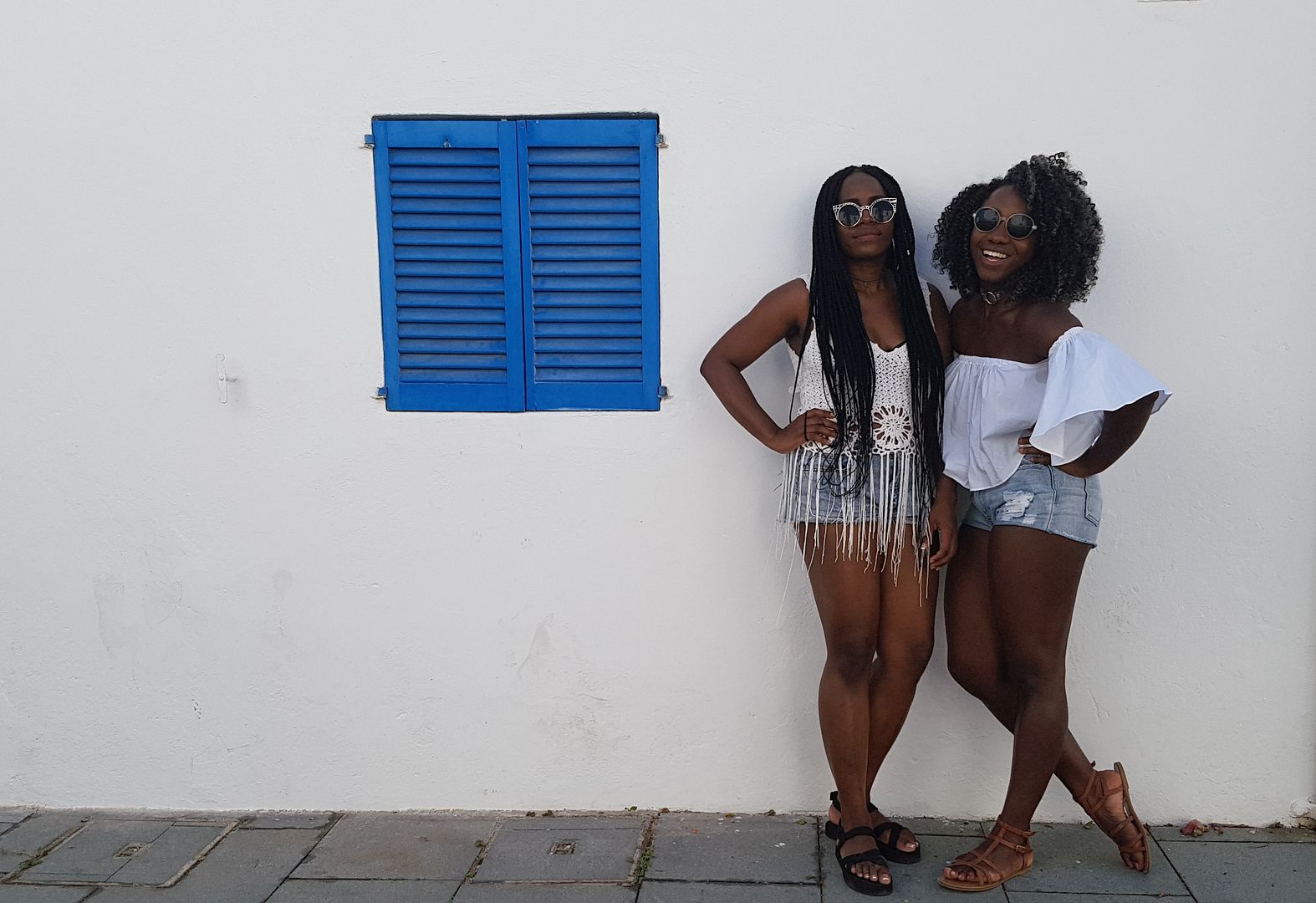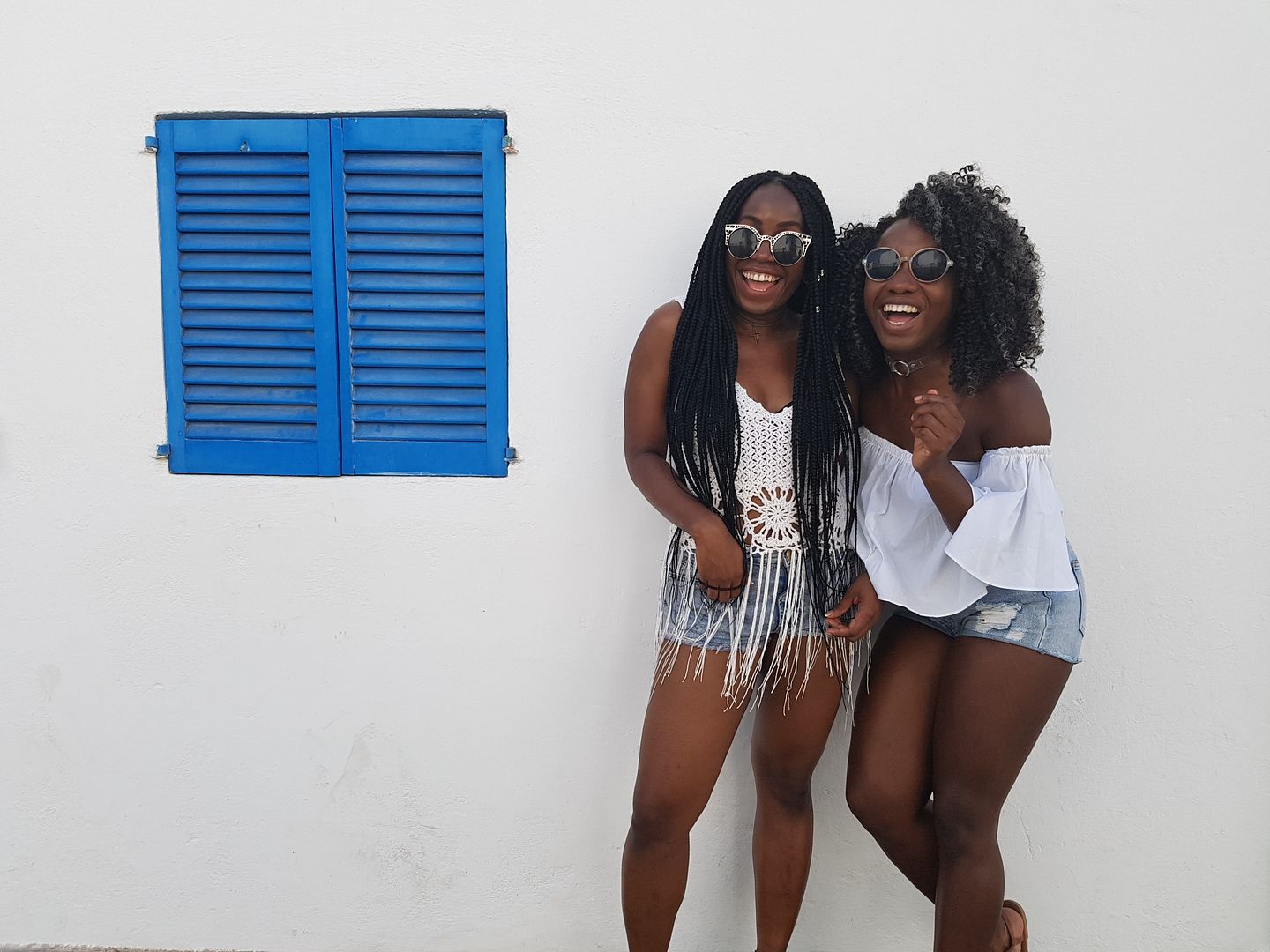 Fikki - white bardot top/aliexpress; denim shorts/primark; glasses/sunprimark; choker/aliexpress
Lola - shorts/urban outfitters; top/get the label; sunglasses/primark
Our new Instagram page is live so follow us!

@thepastimebliss