At the start of September, Fikki and I along with 8 of our friends took a week long trip to Ibiza. We are quite a close knit group and this was our first proper group holiday. With a year and a half planning due to work schedules, we were very excited for the trip and probably planned it down to the very last minute detail. Ibiza has been high on our list of places we wanted to visit for a while now and unlike other 'party' destinations, the crowd is varied and there is no age barrier.
Ibiza is notoriously expensive and everyone knows this. We understand that if done properly and booked on time, Ibiza can be done relatively cheaply by staying in a small hotel and budgeting wisely. However having now visited, we believe that to have a great week long holiday, not eat pot noodles and be very comfortable, we recommend a weekly budget of 700 to 800 euros AFTER paying for hotel and flights. This will allow you to eat out about 3 or 4 times, go clubbing (if you wish), pay for the expensive taxis or car hire and buy a gift or two.
There is quite a lot to see and do in Ibiza and generally the activities are varied. Below are our recommendations for anyone like us who is a first time visitor.
Stay in a villa or apartment...
As we both went with a big group, this was the best decision we made for our holiday. Depending on your budget and group size, it is easy to find all sorts of properties to accommodate your group. Staying in one of these properties which are dotted all over Ibiza makes sense as it gives you the freedom to cook as you please whilst having some privacy. For the 10 of us, we found a five bedroom property which was a 10 minute drive from Ibiza Town. We had the opportunity to stay in a gorgeous modern white property, took turns to cook great meals with the bbq, had plenty of space and a large pool/outdoor area to ourselves. It was also relatively quiet area up in the hills which is what we wanted for mid 20 year olds such as ourselves. For villas, search Homes Away or Airbnb which has plenty properties listed. If you like the look of ours and would like to stay there, send us a private email.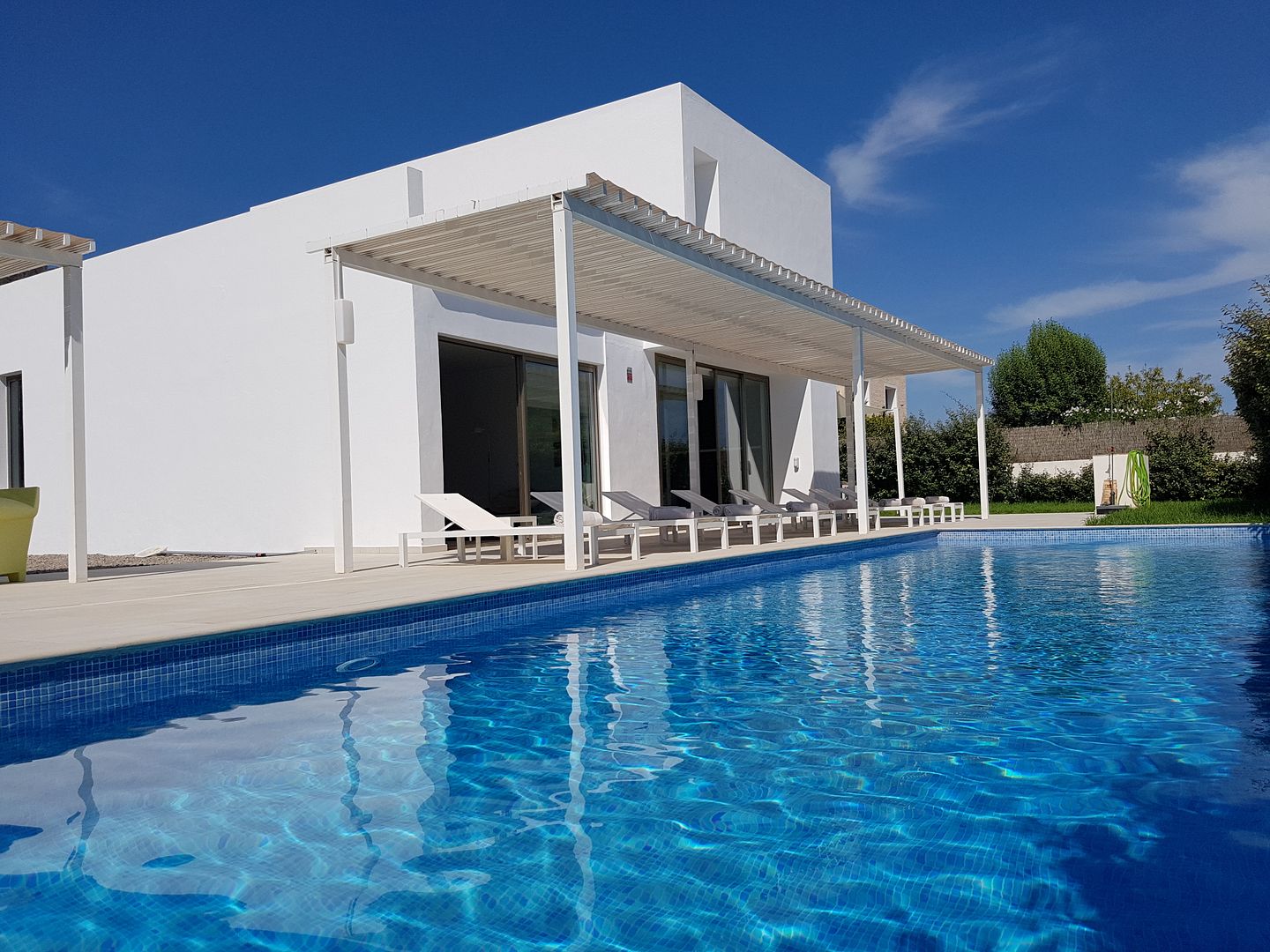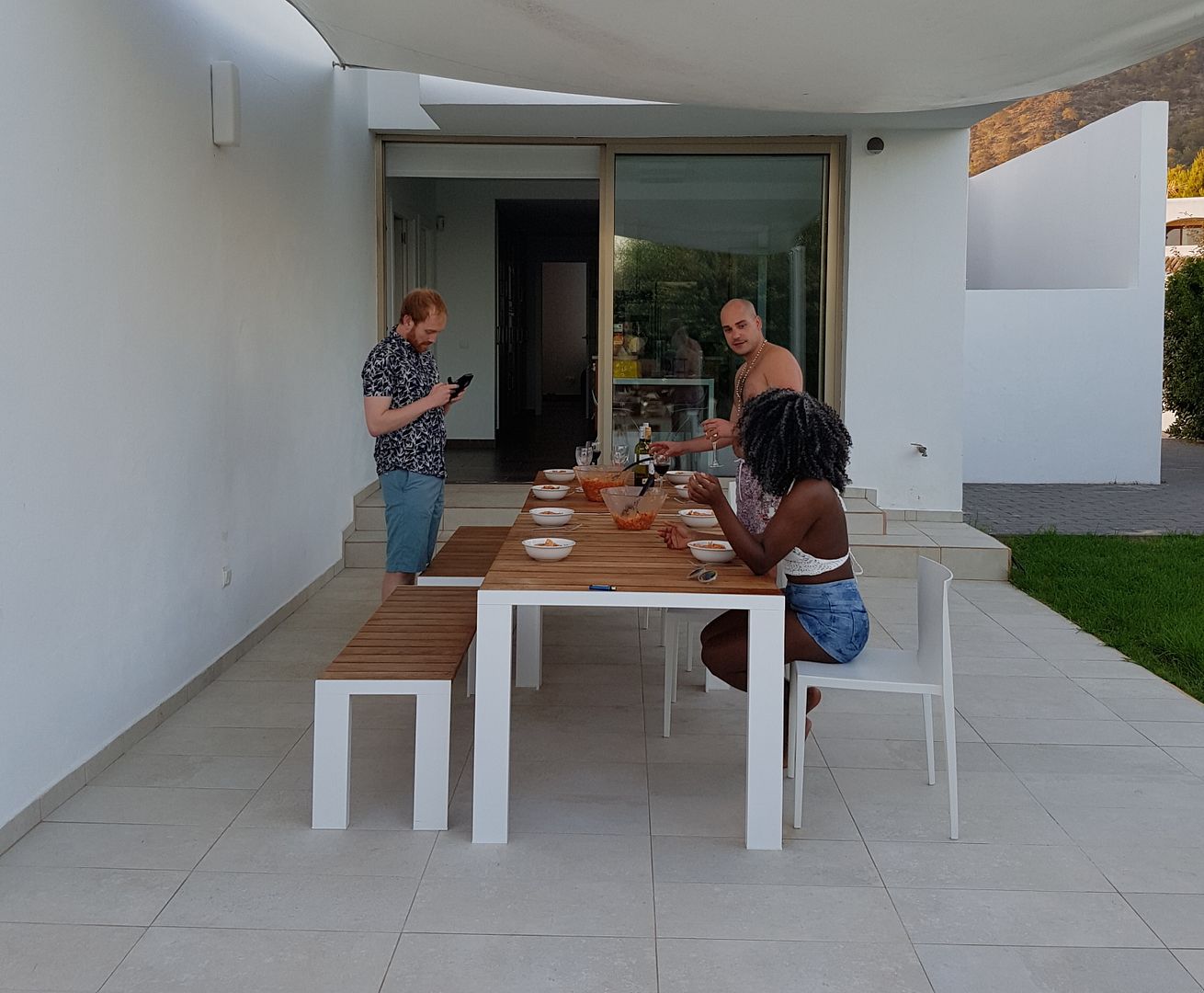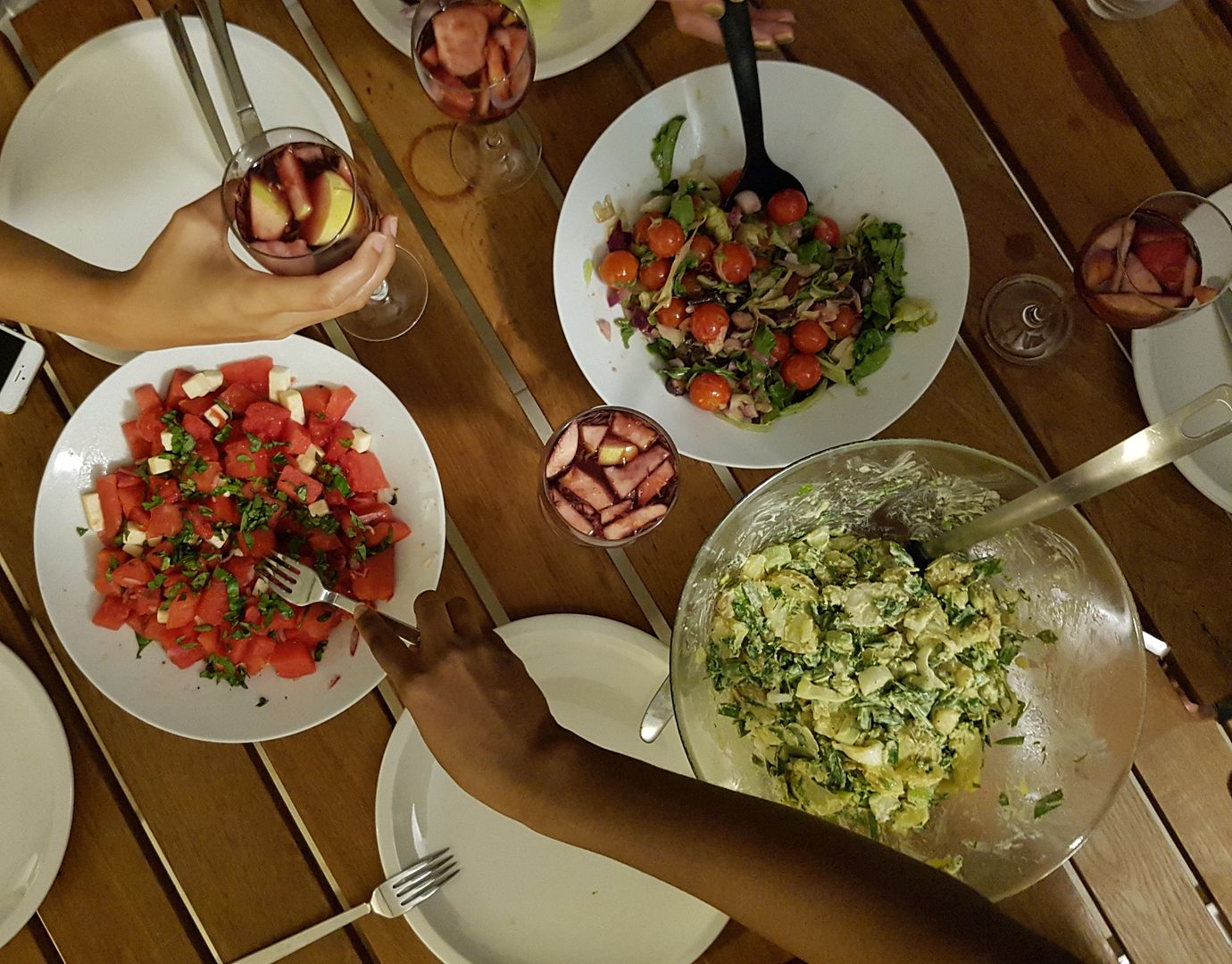 Go Clubbing...
Ibiza has been synonymous with clubbing ever since its popularity expanded in the 80's and is now known for its world famous venues which is definitely a must on a visit to the island. From the beachside clubs, to the bars and the super large scale clubs, these establishments are what the Ibiza scene are all about. When we had booked the holiday and sorted out the flights and villa, we turned to making a thorough clubbing list. We wanted to make sure that we made a visit to some of the places we had heard so much about on tv, radio and in the news. We are both in our own way crazy about club culture and love listening to a wide range of DJs so there was so much we wanted to explore. So where did we end up going?
Ibiza Rocks - located in the busy San Antonio area, the venue is an open air space in the middle of the Ibiza Rocks Hotel which plays host to a wide range of commercial DJs. The crowd is mostly young and quite English, with the party ending at 12am.
Space - Located in Ibiza Town, the large five room venue in terms of popularity and influence is up there amongst one of the best spaces in the world bringing some of the most influential DJs to play. We went especially to see Carl Cox who was playing his last season at the venue.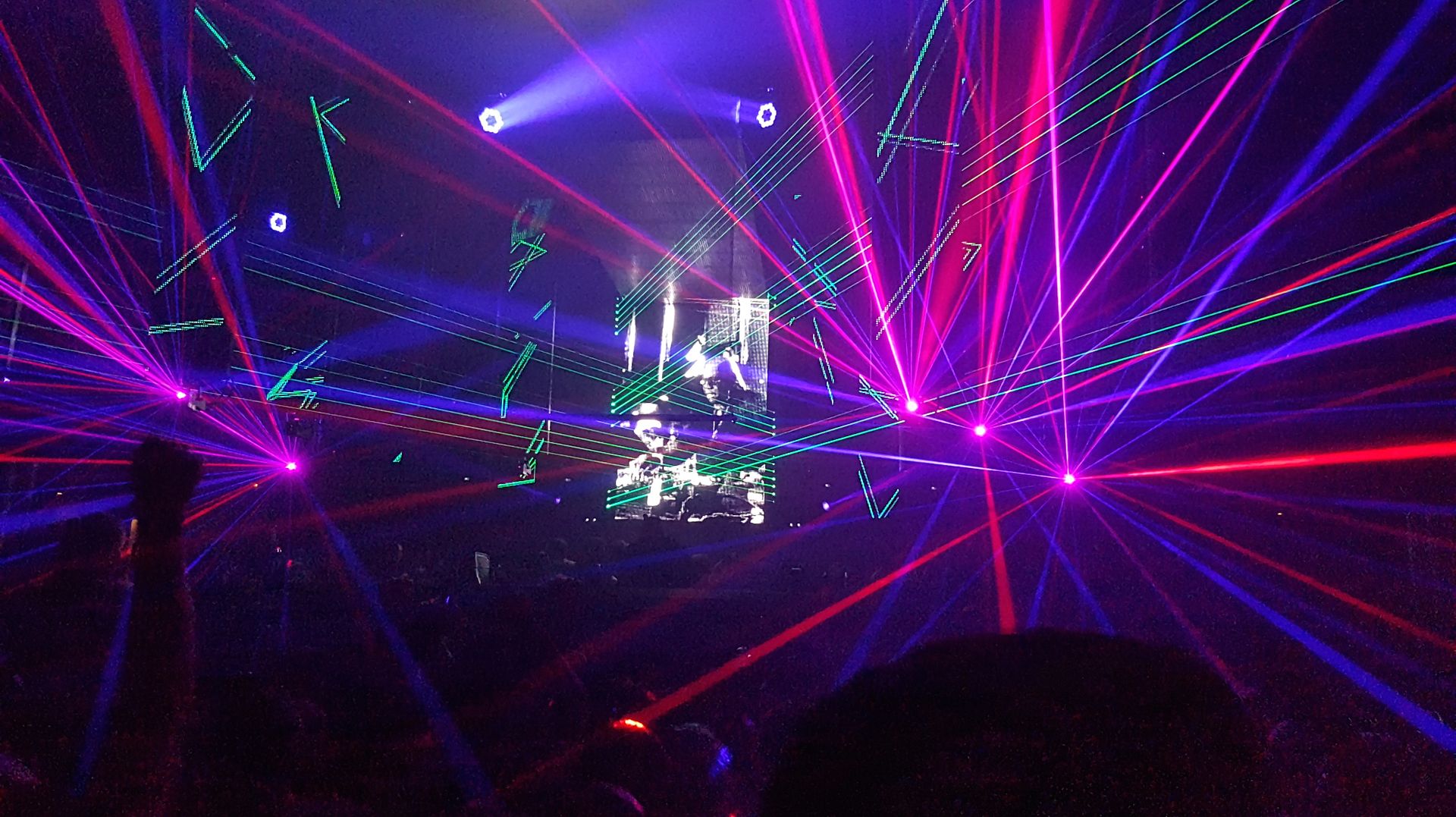 Amnesia
- Another large venue near Ibiza Town with two large dark rooms and so many hidden corners and nooks. The music on the menu is house, techno and trance with the crowd being very European. We visited this venue for the extremely famous Music On night with Marco Carola. You can read Lola's review of the night on
Data Transmission

.
Ushuaia - located across the road from Space, this venue is the very opposite and probably the most stylish and VIP laden place to do some serious daytime clubbing. Opening at 4pm in the afternoon, the venue has EDM and commercial house on the menu except on Saturdays when it is a house and techo night. We visited for the venue for Axwell and Ingrosso's closing party which was fun with the lights and fireworks. Look out for the planes from all over the world flying very low every 10 minutes. Looks like it is part of the show.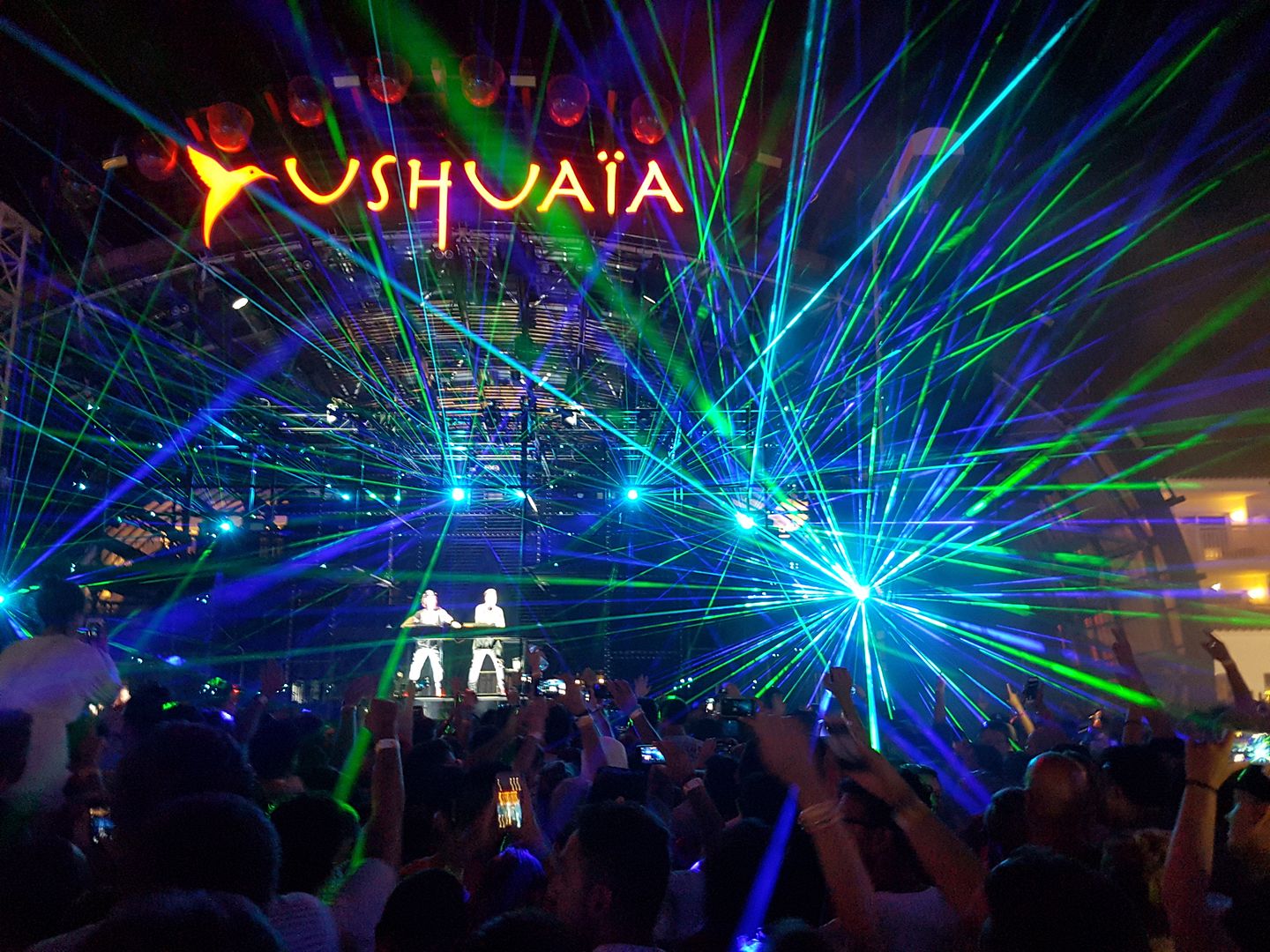 If we had time, we would have liked to visit DC10, a venue all about the music with no fuss or frills. If large scale clubbing is not your thing, Ibiza Town and San Antonio have a number of bars you can visit. Tickets for the large clubs are expensive and will cost between 20 and 60 euros for one event depending on venue and DJs so budget! Drinks are also expensive as you would expect and water is an eye watering 10 euros.
See the sights and explore Ibiza old town...
Once the hangover has cleared, start off at the Ibiza town port and stroll through the old town walking up the winding streets of the Dalt Vita starting from Portal Tuales Ses, the main entrance to the walled enclosures. Expect ancient cobbled streets, beautiful cathedrals and chapels. The area is so stunning so stop for all your picturesque Instagram shots. Visit Castillo de Eivissa and Necropolis Puig de Molins, if you have time.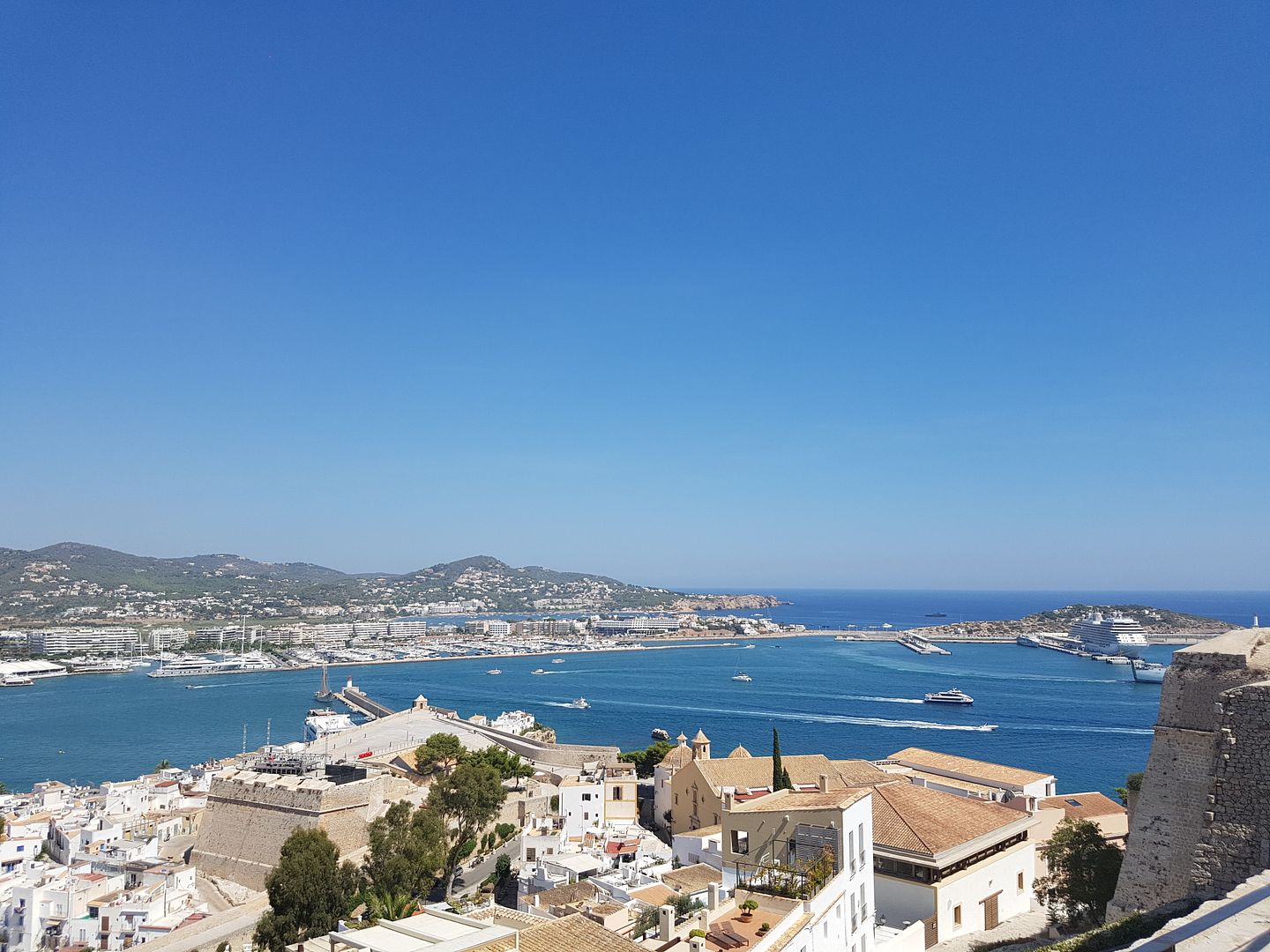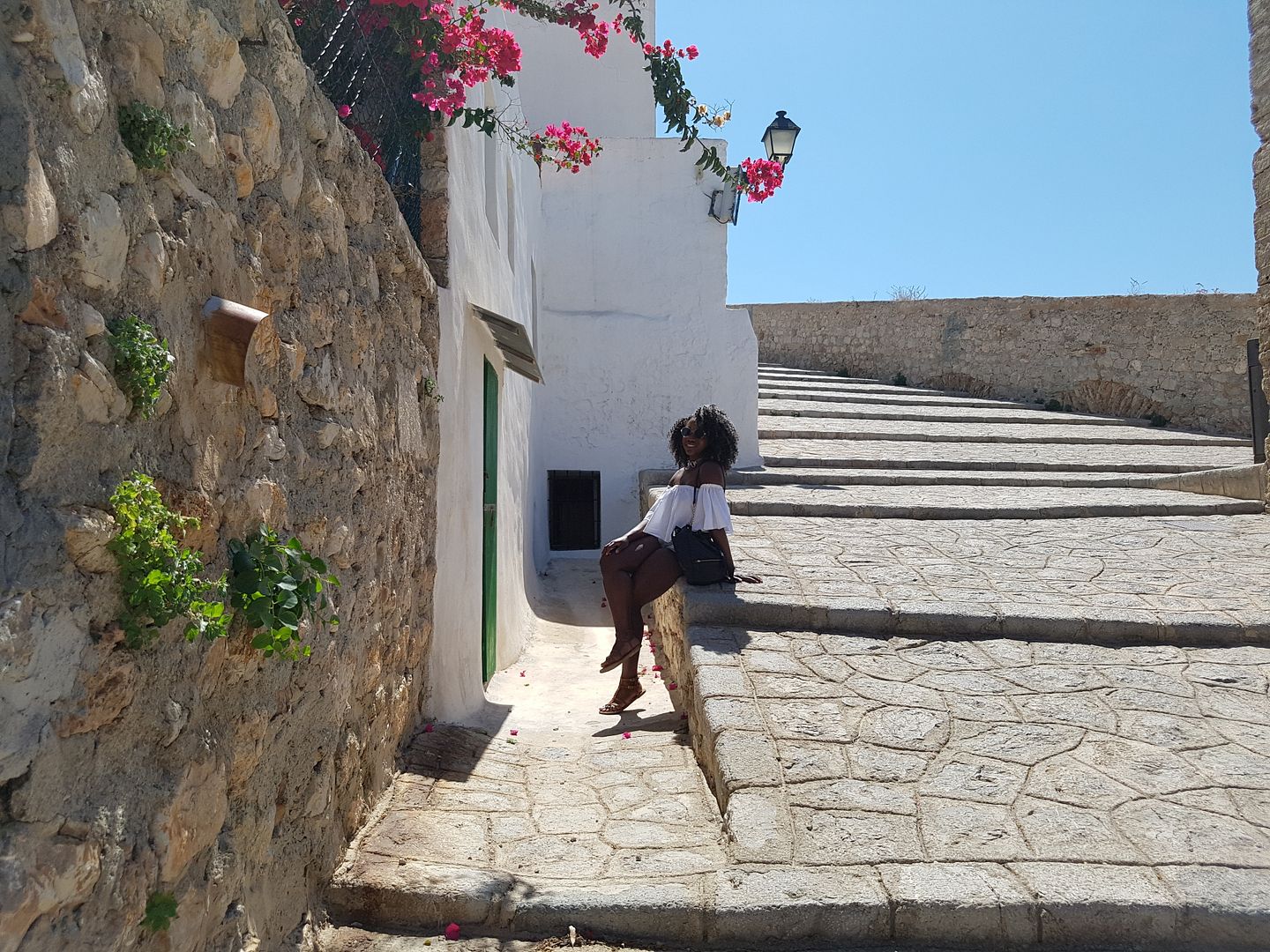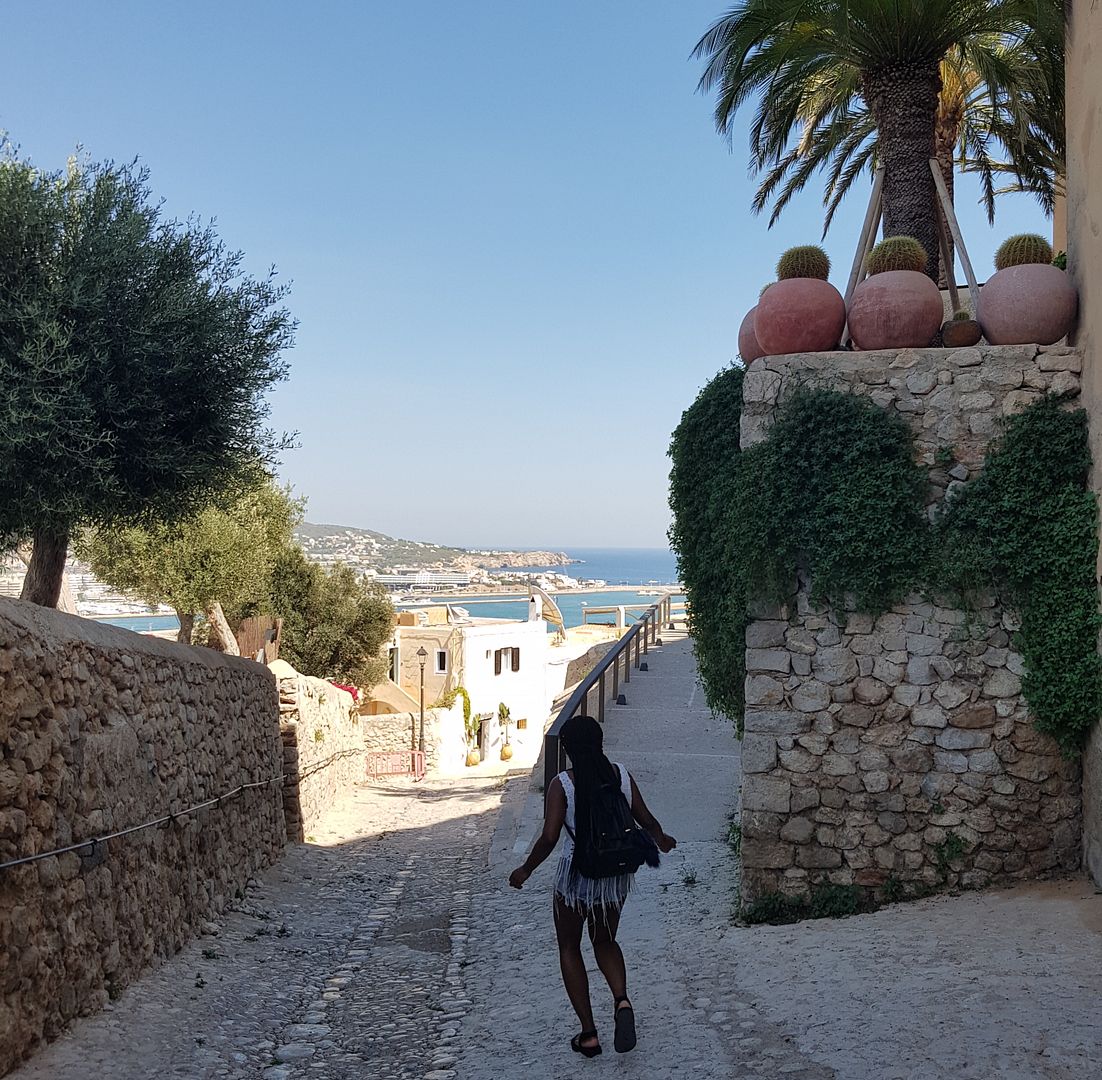 Love sightseeing? Other areas of note around Ibiza are:
Es Verde - a mystical location featured in Homer's Odyssey, for all you literature buffs.
Sagrat Cor De Jesus (The Sacred Heart of Jesus) - miniature version of Christ the Redeemer statute (Brazil) located in the centre of Ibiza on a hill in Montecristo.
Santa Eulalia - area which has a fortified 16th century church of Puig de Missa. Stroll across the promenade and visit the mini markets.

Spend the day at a beach club...
Daytime beach club as it is today started with Nikki Beach Club and is synonymous with the crazy clubbing in Marbella but this has been transported to Ibiza. There are quite a few places to choose from - Ocean Beach Club, Blue Marlin, Nassau and Amante Beach Club to name a few. In Ibiza, Ocean Beach Club seemed to be the most popular amongst bloggers and vloggers alike. It is reasonably priced with a popular Hed Kandi night.
We settled on Blue Marlin based on a recommendation from one of our friends. It was probably the most expensive place on our list of activities but it was billed as a chilled place and our only huge expense on the holiday. The venue is hidden away in the corner of the Cala Jondal Bay and is quite the stunning venue with a restaurant, lounge areas and beach side/dock. Between the 10 of us, we got 2 large beds and 2 hammocks spending around 8 hours chilling and swimming in the rocky sea. Stay on after dark and it becomes a party venue till 4am with many popular DJs playing, with Sunday being their busiest night.
Eat somewhere unusual...
For food, we stuck to tried and tested recommendations which we had seen online. One of the places that kept popping up was The Fish Shack located up the beaten path on Talamanca Beach. We had seen recommendations to visit the Fish Shack from Elle Magazine, Radio 1's Anne Mac and DJs Axwell and Ingrosso so we definitely had to visit. Given how expensive our taxi budget had become during the trip, we decided to take a bus from Ibiza Town. From the bus stop, it was then a 10 minute walk to the coast side past an Asian restaurant. There you will find a small shack with enough seating perched on the rocks and looking out unto the sea.
The concept of The Fish Shack is simple: grilled fresh catch of the day (a wide variety) served with a side of salad and boiled potatoes. There is no menu as such as the waiter will explain what is available - think large fillets of tuna, Swordfish, Sea Bass, Sea Bream, Prawns, Octopus and anything else special available. Prices range between 19 to 25 euros for a plate. At the end, my friends and I were happy and content as ever. Yes, for the view, the amazing affordable fish and friendly staff, it is worth making a visit. If you have extra time, pack a swimsuit and take a dip by the rocks.


Leave for a while and visit Formentera...
Formentera is one of the smaller islands belonging to the Balearic Island group accessible from Ibiza by boat with a journey of 50 minutes for a slow ferry or less on the faster ones. There are many companies providing ferry rides to and fro the island which you will find at the port side in Ibiza town everyday. Our return ticket was 20 euros and this could be redeemed on any ride throughout the day.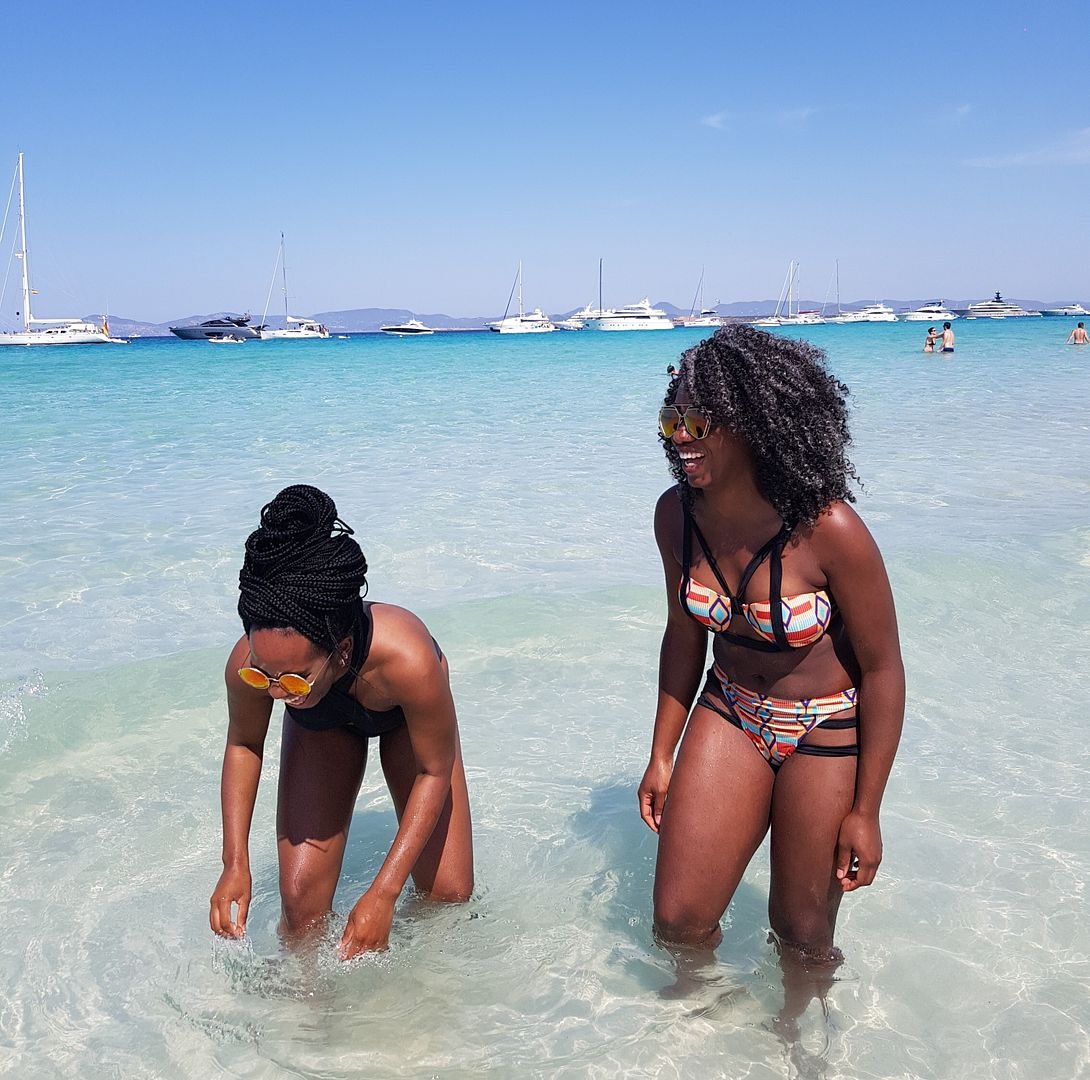 Formentera is a popular place for day trippers or people who want to escape the hustle and bustle of Ibiza. On the island you will find the most spectacular and clear sandy beaches, some of which are the best in the world. When we arrived, we planned to slowly make our way across to the beach but the sun was at it's highest peak so cycling was a no no. Only a few of us could manage on a scooter, so that was also out of the question. We decided to get the bus to Illetes beach which was quite popular for being the closest to the port. With a return ticket of 8 euros and journey time of 10 minutes, it was the best decision we made. Once we arrived, we had plenty of time to chill out and swim in the clear cool waters.
For lunch, we decided to go all out with celeb style lunching at Juan y Andrea which is located directly on Illetes beach. The menu is predictably very pricey as it is a spot favoured by Leonardo DiCaprio and Naomi Campbell. We even bumped into footballer, Lucas Moura, as assured by the boys travelling with us. Spend your euros on the paella or sea bass baked in salt.


Have a nice dinner to wrap it all up...
For this, after trailing through reviews online, we settled on Restaurante S'Ametller on our last night which ended the perfect place to go. A small unassuming but brilliant restaurant in Ibiza Town which lived up to its reviews. For 40 euros, you had a five course tasting menu with 3 glasses to wine to pair. If you are not feeling up to it, there is a 26 euros 3 course menu, also with drinks included. On the menu was squid ink risotto, octopus, croquettes, sea bass, prawns, squid and many other dishes using seasonal ingredients.
Aside from that, the service stood out as the best we have ever received. As the menu is in Spanish, the waiter took care to explain every dish on the menu to us in minute detail. He substituted dishes we could not have and made sure our glasses were always topped up. Our friend was not drinking that night so asked for fresh orange juice. The waiter brought out the oranges for her to take a look at and then freshly squeezed it. We were also treated to some thyme Henessy to end the night.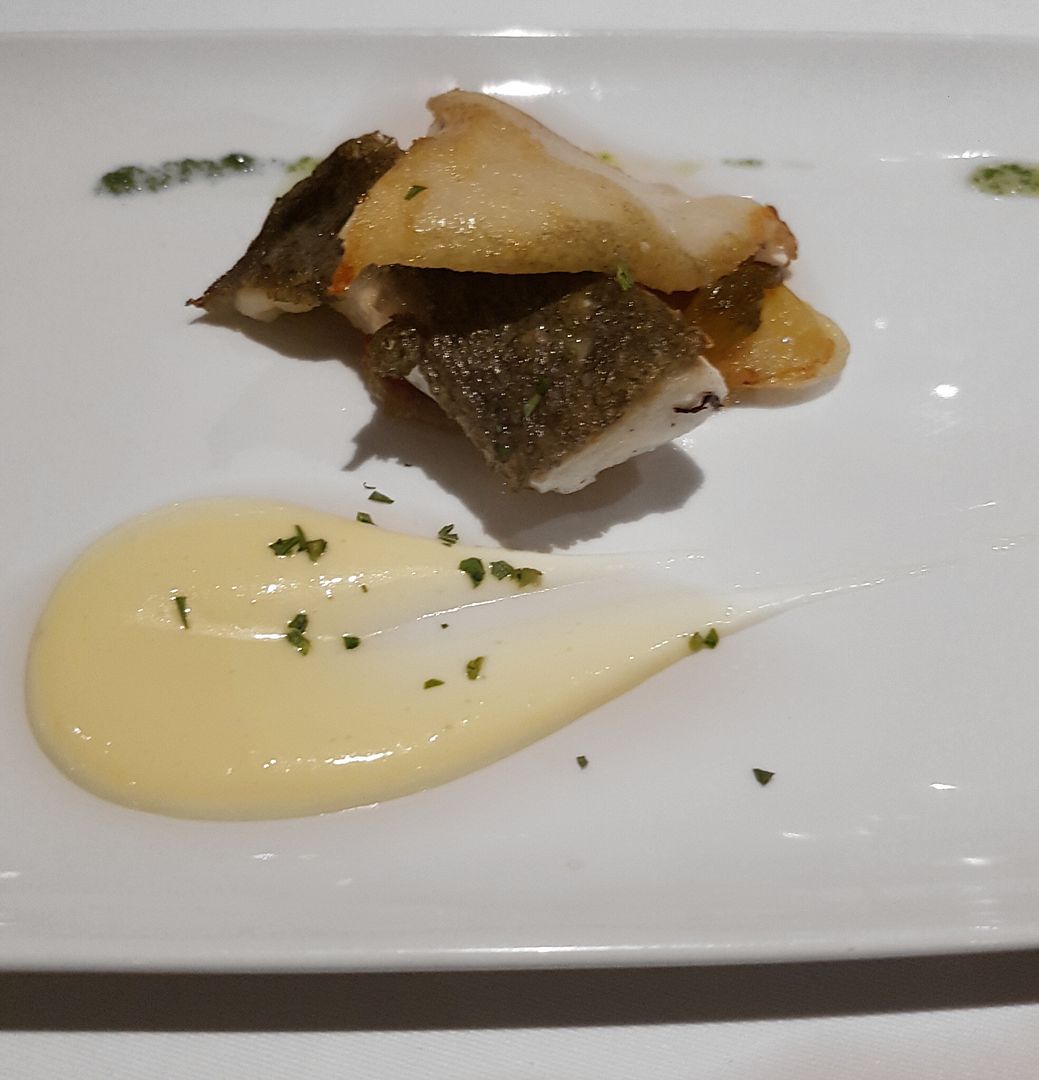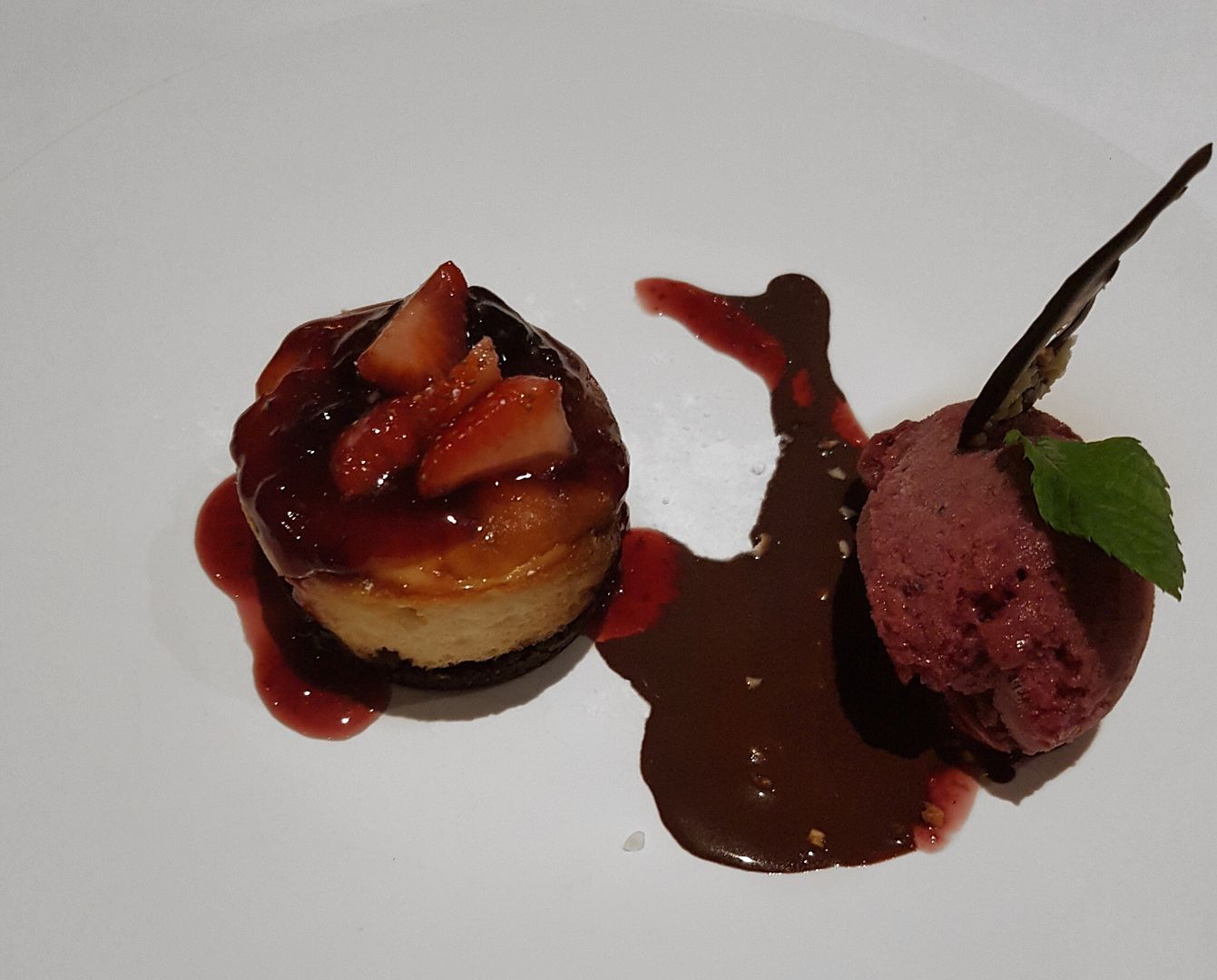 This is only a small idea of what you can do on the island, but a great variety for a week or 10 days. Whatever you do, make sure you watch the glorious sunset from wherever you are.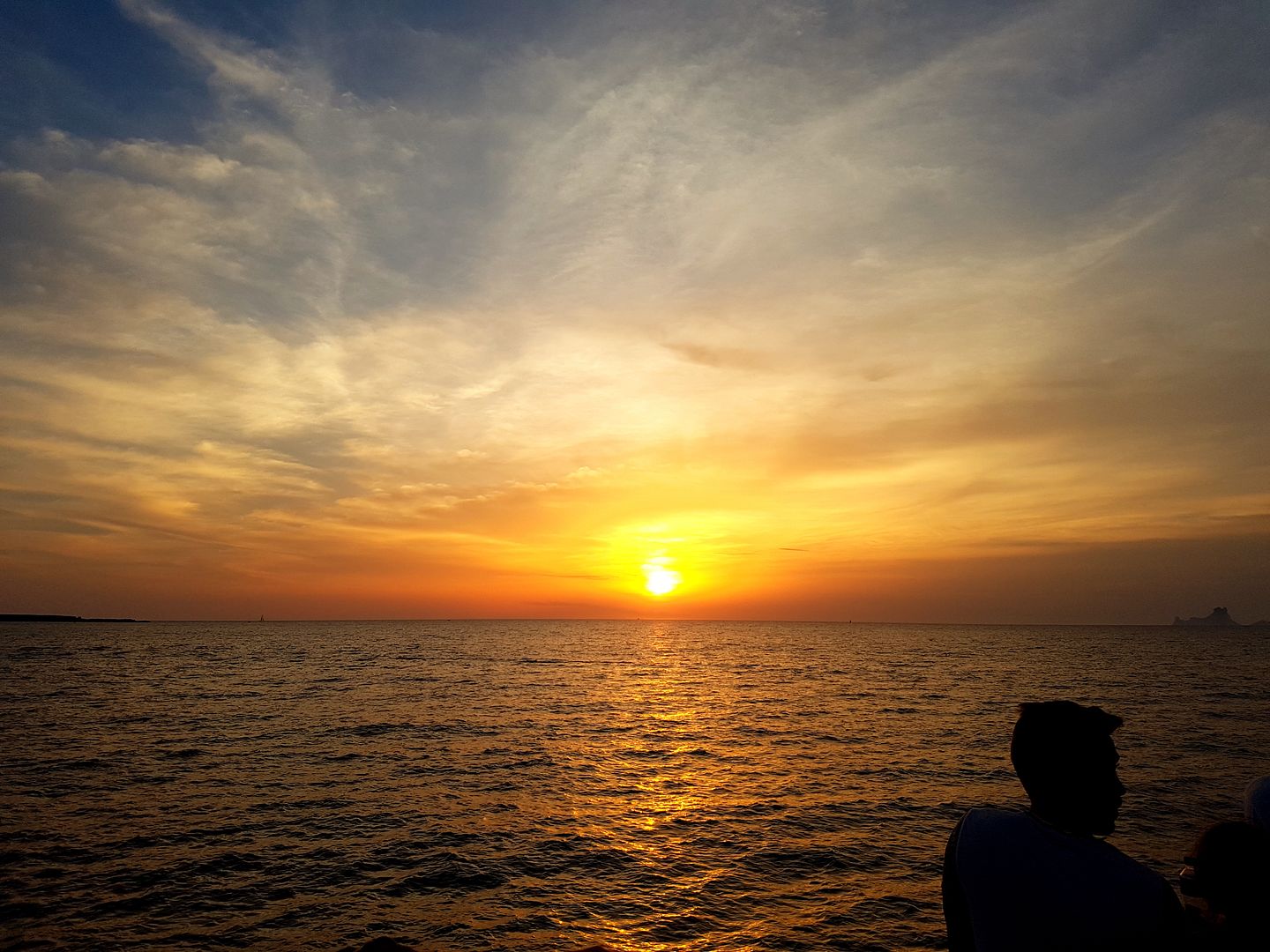 Wanna see more travel reviews? Click below!