There are so many parts of our lives and things that we come across that don't always easily fit into various blogposts which is where this handy little feature comes in. We want to share with you the little tid bits of things we love to eat, places to go and general life updates on our blog. Who knows you could find something you like. Enjoy!
[Lola] Been scoffing on
Kallo Rice Cakes and Corn Cakes
at work for the last two weeks. It's so easy to get peckish when you are sat at a desk all day and it is very easy to pile on the calories with chocolate and biscuits, which is where this amazing treat comes in! I like it best topped with hummus and bits of garlic ham or Feta cheese if I'm having it with a salad at lunch.
[Fikki] If a restaurant is dubbed to serve "the best asian food in the city" by a boy of Southeast asian descent who has been known to have his mum's homemade curry for breakfast lunch and dinner, then it must be worth a try. So I was super excited to have dinner at
Indian Tiffin Room
in Manchester, as a farewell to one of our lovely consultants at work. The food definitely lived up to the expectation. I had the Lamb Nalli Nihari which was a succulent lamb shank in a delicious sauce rich with authentic Indian flavours and scents served with rice. I can't wait to go back and have something else on the menu. If you are in Manchester or in Cheadle, definitely check out one of their two restaurants.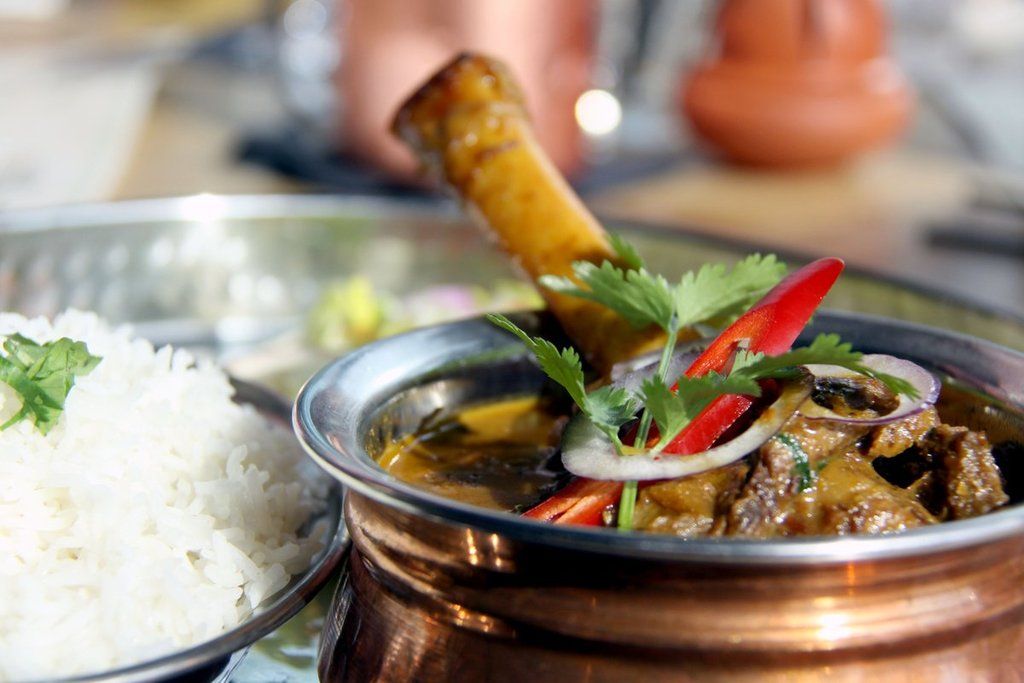 image via
Indian Tiffin Room
[Lola] Moved to London last month after almost a year in Lagos, Nigeria and so far it has been very exciting for my huge career change to Public Relations. Even though I am from London, I have not lived here properly since I was 18. So much has changed in the years I have been away and I want to see everything! Even though I miss Manchester, I won't be away for too long and I am ready for this new short change. I already have a long list of places I want to visit including a long list of Bottomless Brunches. Already had cocktails at the
Sky Garden
for my birthday last week, stunning views aplenty. This Friday, I'll be visiting
The Brass & Crimson
for a jazz event.
[Fikki] Next up...
Rio de Janeiro
. The Boy got a bit jealous that I left him behind and went to Ibiza with Lola and co. so we decided we would go away in October for his birthday. The end of October is a very tricky time to travel if you are in search of sun, sand and sea. It is hurricane (Cuba, Caribbean) or monsoon (India, Thailand) season in many distant locations, places closer to home are getting chillier (Malta, Italy, Cyprus), and North Africa and parts of the Middle East are not as safe as they once were. The Canary Islands was a strong contender but we took the plunge and booked flights to Rio de Janeiro. I've never been to South America so can't wait! Looking forward experiencing the views from our room at the
Grand Hyatt Hotel.
Our new Instagram page is live so follow us!

@thepastimebliss